Michelin campaigns for introduction of worn tyre ratings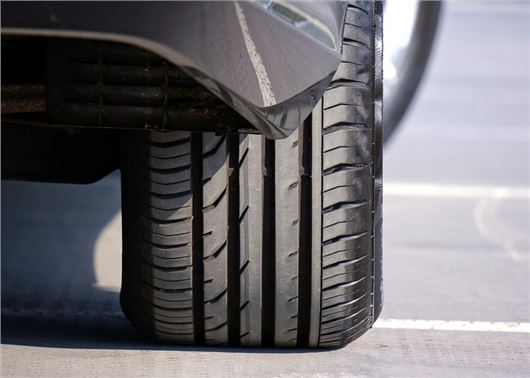 Published 12 May 2017
Michelin is calling for the introduction of worn tyre ratings after it emerged that wet braking distances for some tyres can exceed 60 metres when the tread depth approaches 1.6mm. 
Under current EU rules, tyres are measured for noise, rolling resistance and wet weather performance when they're new and typically have 7mm of tread depth. The ratings, which span A - F, indicate a wet braking distance of three meters between each category. This means a car with a set of A-rated tyres will 18 metres shorter than one on F-rated tyres. 
When should you replace the tyres on your car?
However, Michelin says that the EU system is unreliable as wet braking distances can vary dramatically as a tyres becomes worn. 
"We want a minimum performance standard for all tyres. This means testing tyres when they're new (7mm) and when they're worn to the 1.6mm tread limit." said Cyrille Roget, technical communication manager of Michelin. 
"Tyre compounds and performance levels change over time and it can be very difficult for drivers to understand how much wet grip they will get from a tyre as it becomes worn. Likewise fuel economy also changes and a worn labelling system would make it easier for everyone to understand whole life tyre performance. We already have plans to implement such a system for all of our products."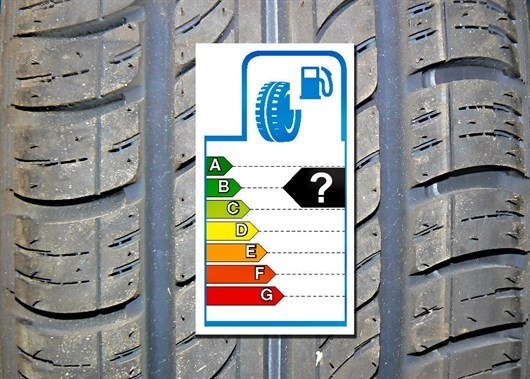 Michelin claims to have tested 26 different tyres from across the market. The research, which isn't in the public domain, shows that wet braking distances for some tyres can exceed 60 metres. Michelin also claims that the stopping distances for tyres with the highest rating - A for wet grip - can double when they're worn. Michelin believes this has created a culture of waste as drivers are often asked to replace their tyres long before they reach the 1.6mm tread depth.
"We have found that most drivers replace their tyres at 3mm and this produces a huge amount of waste because a tyre requires an enormous amount of raw materials and energy to be produced. As an industry, we think 400 million tyres and 35 million tonnes of CO2 could be saved if drivers had the knowledge and confidence to run their tyres to the legal limit."
EU tyre labels were introduced in 2012 to make it easier for drivers to understand  performance, with each one showing how the tyre has tested for fuel economy, noise and wet weather grip. However, Roget says the labelling system needs to be expanded to allow drivers to make the most informed decisions when it comes to choosing the right tyres for their needs. Industry test bodies and consumer organisations would also need to start comparing and tested tyres when they're worn to the limit. 
"Safety is a result of overall performance, not just tread depth," said Roget. "Our tyres are designed to work right down to 1.6mm. As a result, we tell our customers that they shouldn't replace Michelin tyres until they reach the limit. Sadly not all tyres perform in this same way. That's why we want to see a new rating system and performance standard for worn tyres."
Comments
Author

Dan Powell
Latest