Toyota reduces standard warranty from five years to three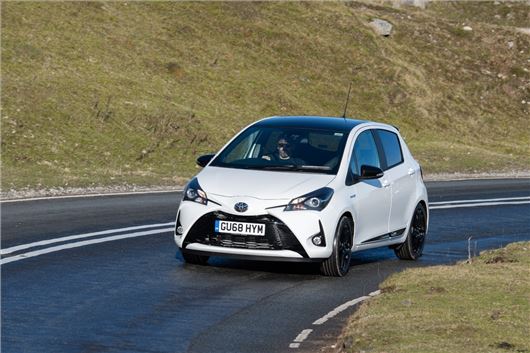 Published 01 June 2021
Toyota has reduced its standard manufacturer warranty from five years and 100,000 miles to three years and 60,000 miles. The move affects all new Toyota and Lexus vehicles sold from today, 1 June. 
Announcing the news at the launch of its Relax warranty service, which provides 12 months/10,000 miles' cover each time a Toyota or Lexus vehicle is serviced at a main dealer, the Japanese car and van specialist said it was revolutionising its approach to warranty cover in the UK.
The new Relax service-activated warranty can continue until the vehicle reaches 10-years of age or 100,000 miles, whichever comes first. All Lexus and Toyota models qualify and the warranty is available for vehicles that have been traded privately or via independent dealers with no prior Toyota or Lexus service history.
The Relax warranty covers the same parts and labour as the three-year manufacturer's warranty provided on new Toyota and Lexus vehicles and the one-year manufacturer warranty that's standard with approved used vehicles. It does not include wear and tear items, bodywork, paint, interior trims and maintenance parts.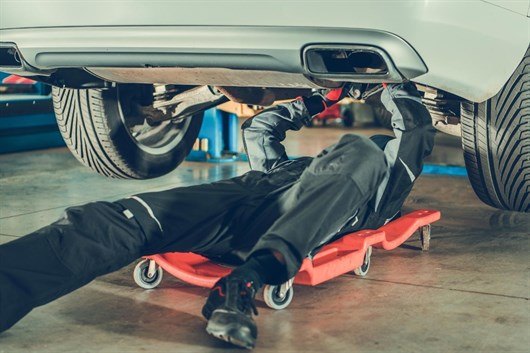 A vehicle health check is part of the service package, which includes all mechanical and electronic parts. Any existing defects present at the time of service is excluded from the warranty. All Toyota and Lexus models qualify as long the age and mileage criteria are met, including passenger cars and light commercial vans and pick-ups. 
The protection also applies to all model types — including hybrids, fully electric vehicles and hydrogen fuel cell cars.
The cover is automatic when the vehicle undergoes a scheduled full or interim service and effective from that date for 12 months or 10,000 miles – whichever is soonest. On vehicles that have service intervals every two years, the cover is for 24 months/20,000 miles.
There are no forms to sign to obtain the warranty cover and the owner does not have to keep or present any policy documents should they need to make a claim. The warranty status of their vehicle is recorded in the details of their vehicle held by the Toyota or Lexus network and is noted on the service invoice raised by the centre.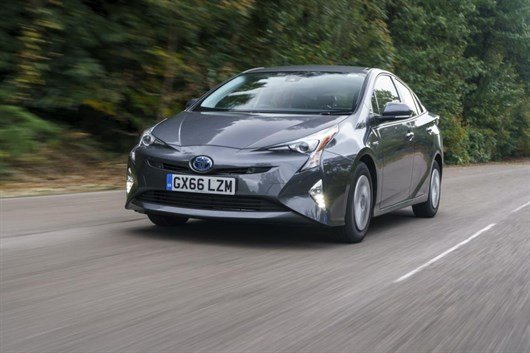 Toyota and Lexus warranty rules from 1 June 2021
New vehicles
Owners with new Toyota or Lexus vehicles will have a three-year/60,000-mile manufacturer's warranty in place, or — for Toyotas ordered prior to 1 June 2021 — a five-year/100,000-mile warranty. At the final scheduled service prior to the completion of the warranty period, their vehicle will automatically benefit from the Relax 12-month/10,000-mile warranty.
For vehicles with a two-year service schedule, a 24-month/20,000-mile warranty will automatically be activated. The warranty will be renewed at each successive service at an official Toyota or Lexus centre until the 10 years/100,000 miles limit is reached. 
Approved used vehicles
Owners with approved used vehicles purchased from the Toyota or Lexus network will have a 12-month warranty with unlimited mileage, plus one year's AA roadside assistance cover providing breakdown and recovery services at home or roadside.
At the final scheduled service prior to the end of the warranty, a 12-month/10,000-mile or 24-month/20,000-mile Relax warranty will be automatically provided for their vehicle.
Used vehicles
Owners who bought their car outside the Toyota or Lexus network are eligible for the Relax scheme. If the car is a Toyota less than five years old, its original manufacturer's warranty will still be in place. Five years from the date of its first registration, it automatically qualifies for the Toyota Relax warranty when serviced at a Toyota centre.
In the case of Lexus models, the manufacturer's warranty continues to three years from the date of first registration, or 60,000 miles; thereafter it qualifies for a Lexus Relax warranty when serviced at a Lexus centre. 
If you've had your Toyota or Lexus serviced outside the official network
Owner's who've previously chosen to have their vehicle serviced outside the Toyota or Lexus network are eligible for the Relax scheme. There is no requirement for a vehicle to have a history of servicing at an official centre in order to qualify for the warranty, it will simply be applied from the date the vehicle is serviced at a Toyota or Lexus centre.
Toyota says if owners are concerned about potentially having to pay for significant repairs when bringing their vehicle to a centre for service for the first time, Toyota's Drive Now, Pay Later scheme is available to spread the cost.
Owners with an existing service plan
Owners with an existing service plan for their vehicle face no additional costs or changes to the terms of their plan. The Relax warranty will be an additional benefit when they next have their vehicle serviced.
Owners of Toyota or Lexus hybrid vehicles
The Hybrid Health Check forms part of the scheduled servicing. The Relax warranty includes coverage for the hybrid battery and components for up to 10 years/100,000 miles. After this time, owners can still extend the cover for up to 15 years with a stand-alone scheduled Hybrid Health Check.
Comments
Author

Georgia Petrie
Latest