Here's everything we know about Warranty Direct's new policies, prices and ownership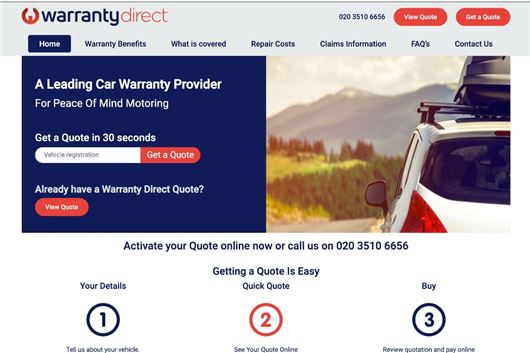 Published 15 April 2021
Following reports in December from readers that the UK warranty company, Warranty Direct, was no longer selling policies directly to the public, we've been keeping a close eye on the situation. On hearing that Warranty Direct had been sold to FirstBase, we spoke to Ajay Punatar, who is part of the management team to find out a bit more about the new owners and what this means for existing — and prospective — Warranty Direct customers.
What is FirstBase and why did you buy Warranty Direct?
"FirstBase has worked for over 20 years directly for a leading car manufacturer and a leading global insurance underwriter, for their brands. As FirstBase became increasingly successful it seemed like the right approach to work and invest in its own brand. This would allow us to provide more direct control over the product and customer service and enable us to develop a more comprehensive and tailored insuretec marketing strategy.
Warranty Direct is a great brand, with a similar 20 year+ reputation for good customer service, so when the opportunity came to buy it, it was a no-brainer to buy the brand and to have the opportunity to improve it further. As Warranty Direct were leaving the warranty market, it would have been a great loss to see the brand name disappear after such a long-established record and reputation."
What does the takeover by FirstBase involve?
"Firstbase now owns the copyright of the brand and everything that goes with it. FirstBase intend to retain and maintain the style, look and feel of the brand. The three key benefits that the transfer of the brand brings are:
The Underwriter changes from a subsidiary of BNP Paribas Cardif to QBE — a large well-established global insurance underwriter
The warranty product is simplified (see more information on this below)
The experienced customer services team from FirstBase takes over the reins in terms of providing a great specialised experienced service to the Warranty Direct customers to continue and build on the brand."

Are existing Warranty Direct policies still valid?
"The existing Warranty Direct policies are still valid and will continue to be serviced and supported by the previous owners of the Warranty Direct brand, BNP Paribas Cardif. When customers are ready to transition, they can still be provided the same great service through Warranty Direct under FirstBase."
Will Warranty Direct continue to exist as a standalone brand or will it be merged into FirstBase?
"We believe that it is vitally important to continue Warranty Direct as a standalone brand. We do not want to remove any value of the brand, but rather to enhance it with even better customer service and a simpler, better value-for-money product."
Are there any changes to existing policies?
"If anything, things will be simpler for the customer. We will be offering a single integrated product, albeit covering the same elements of the previous set of products. The key difference is that where there was previously a multitude of different products each offering a different level of cover, we are offering Warranty Direct Gold — a product backed by a global underwriter, which is comprehensive in what it covers and on par with, if not better, then the previous most comprehensive product on offer .
We believe and hope that customers will like the simplicity and the transparency – sometimes it can become confusing when customers are presented with many options to navigate.
In today's world, simplicity and convenience is also a great benefit. For peace of mind, we believe that motorists would ideally want everything that is possible to be covered, to be covered. We still allow pricing flexibility through the level of excess that a customer chooses to pay. When Warranty Direct customers' policies, bought under the previous ownership, come up for renewal — we will be happy to offer these customers the Warranty Direct Gold product and the benefits it entails."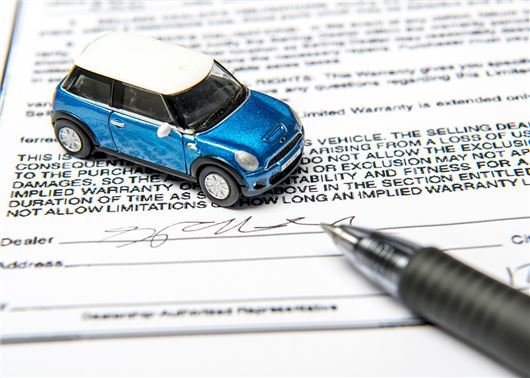 Is the structure of the policies changing and, if so, in what ways?
"Apart from a single product, we are providing additional benefits as standard, such as 24/7 AA Roadside Assistance and Home Start, amongst others.
We are also providing as much commercial flexibility for the customers as is possible. For example, there is no interest charge for monthly payments instead of the full one-off annual payment."
Are there any new policy exclusions that customers should know about?
"We should point out the small print for complete transparency. We do not cover: 
Vehicles over 100,000 miles
Vehicles over 10 years old at the point of policy start date
Motorbikes
Private hire and commercial use vehicles
Vehicles registered in the following areas in the UK - Republic of Ireland, Northern Ireland, Jersey, Guernsey and Isle of Man"
Are policy prices changing under new ownership?
"Put simply, yes, we are offering a revised simpler product and the prices will inevitably change. For a large proportion of our customers the prices will be lower than what they would have had previously. Where prices a slightly higher, we believe that they are more than compensated by the additional coverage, features and flexibility in-built in the policy."
Can new customers still take out a policy with Warranty Direct? If so, are there changes for new customers who take out a policy?
"Yes, absolutely – new customers can take out a policy with Warranty Direct. There are no changes to the policy compared to existing customers. Everyone is offered and gets the same policy."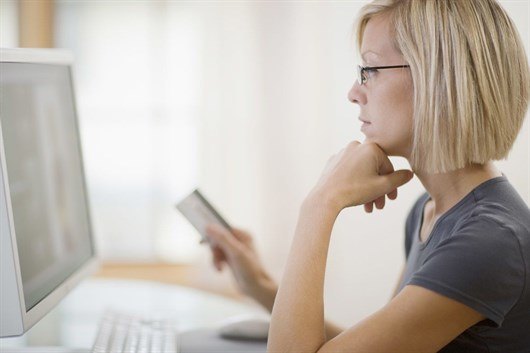 Can you tell us a bit about FirstBase and its background?
"FirstBase started over 20 years ago. Initially it started as an IT company and became a strong back-office IT development house for a major insurer (QBE). This led to FirstBase become a more focused specialist in developing back-office and front-office systems for warranties. For example, for QBE, FirstBase has steadily rolled its warranty system across the globe for the over the last 20 years, all the time refining and improving it.
This then led to FirstBase selling policies directly online and via call centre for both QBE and another leading automotive manufacturer. FirstBase built strong customer services and back-office systems operations to support this. These operations were incredibly successful and led to a high degree of customer satisfaction and retention. In turn, this has led to FirstBase acquiring the Warranty Direct brand to apply all the years of experience resources and success."
What strengths do you think FirstBase brings to Warranty Direct that'll make it
more successful?
"FirstBase is a family-owned company run by a very hands-on senior team with a lot of passion to improve its offering and grow the business. It is very much run like a family and all employees feel part of the family as observable by staff retention and satisfaction. As a company its key strengths are:
Strong technical background in the online world, which in a post-Covid digital world is going to be critical for company stability
Strong culture of authenticity and transparency in every dealing, be it with customers, suppliers, employees or anyone else
Ability to leverage cost savings and offer better value to customers by sharing already deployed back-office staff and processes, while maintaining the Warranty Direct brand
Deep understanding of the warranty market by their experience of helping their clients to succeed in it."

What will you do differently to other warranty companies?
"We are working to make the product easy to understand for our customers and provide them a hassle-free service from beginning-to-end, including importantly, when a customer has need to make a claim", says Michelle Cotter, Head of Customer Services at FirstBase.
We are not going to be aggressive in selling our policies to customers. We believe that customers like to and should make up their own minds after doing their own research and we do not want to be pushy in any way. Indeed, in some cases, our policy may not be right for a customer. However, we always want to be there to help serve a customer if they need any help.
We are also already geared up for providing extended warranties for most electric makes and models. We have no doubt every other company will start offering this soon, but we believe that we are already ahead of the curve in this area for many years."
What challenges do you see for the UK warranty market in 2021?
"We see three main challenges:
Emphasis on simplicity and trust – customers continue to be more time-starved and over-loaded with information. We believe that customers will increasingly want simple, easy-to-understand policies and hassle-free process. And most importantly, customers will want to have trust in the sellers of the policies – authenticity and transparency will become more critical.
Ease of digital experience – During Covid lockdowns customers have become more used to shopping online. Their standards and expectations for the ease of online shopping experience have increased. The challenge is how to quickly make the online experience as intuitive, smooth and hassle-free as possible. This challenge is exacerbated further as customers are going to be more mobile than before and will want to have same seamless experience switching from one mobile device to another, etc.
Move to Electric Vehicles – as customers switch-over to electric vehicles, the warranty insurance business will have to move with them to cover those vehicles. This requires different under-writing assumptions and algorithms. Luckily for Warranty Direct, we can already cover most of the electric car models. All our competitors will need to pivot quickly to this area of increasing focus."
How has Covid and its many lockdowns affected the warranty market?
"While extended warranties through the dealer network have reduced, these have been compensated by increased online sales. In fact, we have noticed a sharp up-turn in direct sales online, which have more than compensated for the lost business through the dealer network.
We are highly optimistic about the future of the direct consumer warranty market."
Comments
Author

Georgia Petrie
Latest