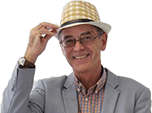 First Drive: Jaguar XF Diesel S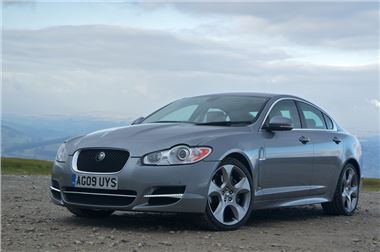 Since it was first launched in 2008 the XF has made a real name for itself as a superb luxury four-door saloon. As with the competition, it has been the diesel versions that have proved most popular. And now the top Diesel S gets even better with changes that mean it can look and drive just like the high performance XFR.
These include an XFR-style interior as standard, complete with the leather sports seats which have 18-way adjustment for the driver, plus electrically adjustable side bolsters to keep you firmly in place if you decide to indulge in some enthusiastic cornering. Elsewhere there is a high-gloss Piano Black finish which adds to the already stylish appearance of the unique cabin.
But these changes aren't just reserved for the interior. You can also make the XF look bolder from the outside thanks to a new optional Aerodynamic Pack which includes side sills and black mesh inserts on the grille and lower air intakes (below the front bumper). For even more road presence LED daytime running lights are available too.
Power comes from the same superb 3.0-litre V6 diesel engine (that replaced the previous 2.7-litre diesel in early 2009), which is also used in the Land Rover Discovery and Range Rover Sport. It's a wonderfully refined yet powerful engine that blends relaxed cruising with immense pulling power when needed, helped by an impressive torque figure of 600Nm - that's 100Nm more than the standard XF Diesel.
However, the big changes come under the XF's skin. The Diesel S is now available with an Adaptive Dynamics system designed to improve the already impressive handling. Standard on the XK range and XFR, this advanced system analyses the chassis alongside driver and wheel inputs at 500 times every second. It then continually adjusts the suspension to improve handling, but - and here's the clever part - without losing the comfort and ride quality Jaguars are renowned for.
In practice it works incredibly well and the differences are quite noticeable between cars with and without it fitted. That said, the set-up of the standard car is very good, but if you do want that bit extra in terms of driver enjoyment, it's worth considering. The one slight criticism is that the steering could still do with a little more feel and weight.
However, as with so many system of this type, it's not cheap. The Dynamics Pack - which incorporates Adaptive Dynamics - is a £1,250 option (depending on which trim you opt for), although this does at least include unique 20-inch alloy wheels. Meanwhile, the Aerodynamic Pack will set you back another £1,500 plus £500 for the LED lights.
However, if you want the looks and handling of the XFR, but with the economy of the 3.0-litre diesel engine, this could be the perfect choice.
Prices from: £38,600
0-62 mph: 6.4 seconds
Top speed: 155 mph
Economy: 42.0 mpg
CO2 emissions: 179 g/km
Weight: 1820 kg
Comments