New 2023 Polestar 3: Prices, specs and release date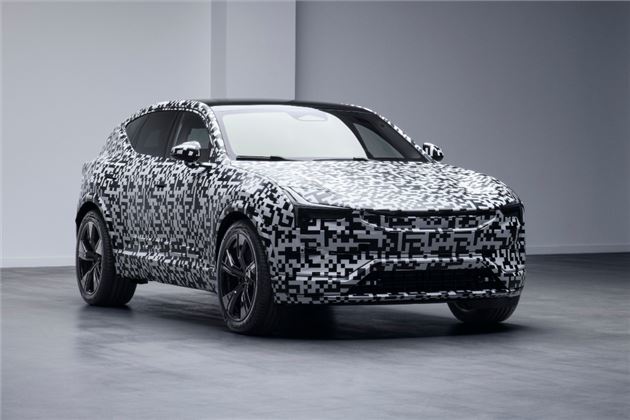 Polestar has unveiled its first ever electric SUV. The Polestar 3 will go on sale in October with prices expected to start in the region of £60,000 and first deliveries are expected in early 2023. 
The Polestar 3 joins the Polestar 2 in the Swedish carmakers all-electric vehicle line-up and shares its mechanical platform with the all-new Volvo XC90, which is due to be launched in 2023.
2023 Polestar 3: price and release date
Polestar hasn't released any prices for its new electric SUV but expect the model line-up to start in the region of £60,000 when it goes on sale in October 2022. This will put it up against some accomplished premium electric SUV opposition, including the Audi e-tron and Mercedes-Benz EQC. 
The most powerful versions of the Polestar 3 will exceed £80,000 and Polestar is expected to give buyers lots of choice when it comes to power outputs, drivetrains and trim lines. 
Order books for the Polestar 3 open in October 2022 but new cars will not arrive until the end of the year or early 2023.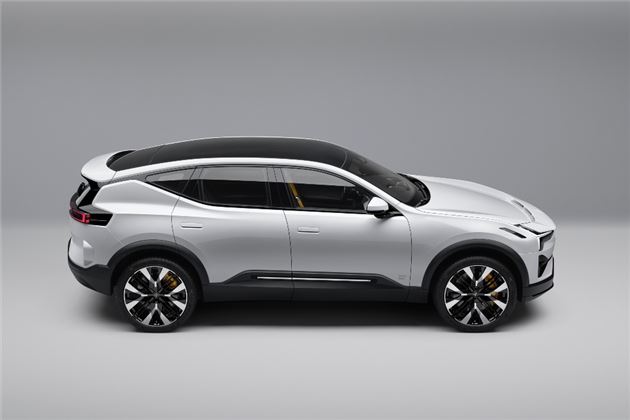 2023 Polestar 3: styling and interior
If you've seen the Polestar 1 and Polestar 2 before then styling of this new electric SUV will look very familiar indeed. The Polestar 3 gets LED headlights with the 'Thor hammer' light signatures, while the short overhangs and large plastic grille are similar to that of the Polestar 2.
The Polestar 3 is the first SUV from the Swedish electric car specialist, but it will reflect the brand's sporting pedigree with high performance twin-motors and batteries. As a result, the Polestar 3 gets aerodynamic vents in the bonnet and lighting clusters, along with a sloping roof that incorporates a rear spoiler.
Polestar is owned by Volvo and its Chinese parent company, Geely. This means the Polestar 3 shares a lot of its parts with its parent companies (which explains why the headlights look similar to Volvo models, like the XC40). Under the metal the Polestar 3 will most likely share its mechanical platform with the next-gen XC90, which is due to be launched in 2023.
Unlike the XC90, the Polestar 3 will not get the option of seven seats. Instead, it'll be a five-seater only but Polestar says it will provide class leading space for a family of four and the boot will have enough space for four or five large suitcases. 
The Polestar 3 will use the latest Android Automotive infotainment. The system is displayed on a large 11-inch touchscreen in the Polestar 2 and we expect this system to be used in the new Polestar 3. 
Polestar is the first vehicle manufacturer to use the Android infotainment system in its cars and it provides full voice integration and Google Assistant as standard. This means you can access Google Maps by simply saying "hey Google, play some music" or "navigate home".
The driver's instrument display will also be digital and shown on a high resolution screen behind the steering wheel, which will allow the user to customise the layout. However, unlike some of its rivals, Polestar will still offer some traditional buttons and dials, which will allow the driver to adjust the audio volume or change the radio station without using the touchscreen.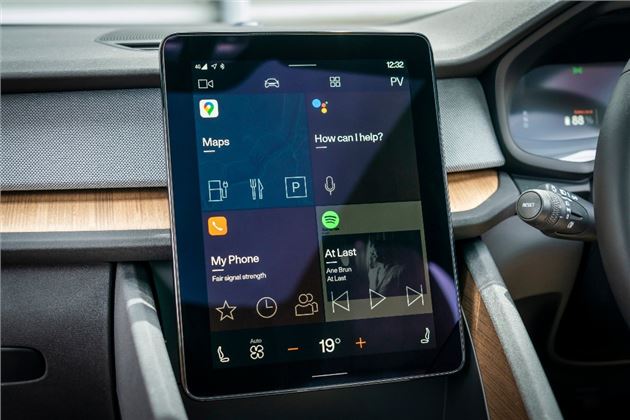 2023 Polestar: range, performance and specs  
The Polestar 3 is electric only, which means you won't get the option of a petrol or diesel version. However, its battery pack will not affect passenger or boot space as it's stored under the vehicle floor. You will also get a massive 373-mile maximum range, which means the Polestar 3 will be capable of travelling huge distances on a single charge. 
Polestar hasn't released any official details on power or performance. However, like the Polestar 2, we expect the Polestar 3 to be offered in a choice of models that will include dual and single motor powers and possibly the choice of standard and long range batteries (which means the cheapest versions may not have the 373-mile range). 
At launch, the Polestar 3 will be four-wheel drive only with dual electric motors. Power outputs are still to be confirmed but we expect the most powerful versions of the SUV to exceed the 408PS and 660Nm of torque currently offered with the Polestar 2
A full battery charge will take around nine hours from a standard 11kW home wallbox charger. The Polestar 3 will be fully compatible with the UK's 100kW fast charger network, which will boost the battery from zero to 80 per cent in 40 minutes.
Wheel sizes will start at 19-inches and increase to 20- and possibly 21-inches for the highest spec models. Buyers will also get at least six bodywork colours to choose from, along with a tow bar, roof rack and tinted rear windows.
How much is the Polestar 3?
The new Polestar 3 is expected to start at £60,000 when it goes on sale October 2022. 
Is the Polestar 3 based on the Volvo XC90?
The Polestar 3 shares the same mechnical platform as the new 2023 Volvo XC90, but it will be a very diffierent car and be offered with electric power only. 
What is the electric range of the Polestar 3?
The Polestar 3 has a maximum electric range of 373 miles. 
Before you step into a showroom, read our in-depth guide to all the new cars coming in the next 12 months and beyond – some are well worth the wait.
Read more
Ask HJ
Should I replace my tyres on my car after seven years?
I have a 2015 Honda CR-V, which has done almost 36,000 miles. It still has the original tyres which were manufactured in Dec 2014. The car was sold in January 2015, so the tyres have been in use for about 7.5 years. They all have between 3.5mm - 4mm tread left. I have heard that you should replace tyres when they are this old. Is this correct or just an old tale? What would you advise?
There is no actual age limit for car tyres but they are made from organic material and (like all things organic) have a limited lifespan. Most manufacturers recommend tyres at 10 years, regardless of condition or tread. This is because the rubber polymers weaken over time and the chemicals dry out, which makes the tyre hard and liable to cracking. The tyres are inspected as part of the annual MoT and service, which will give you a good idea of their condition. If these reports are fine then you may have a year to two of life left in your car's tyres. But I would suggest that you keep an eye on their condition and inspect them regularly for signs of damage.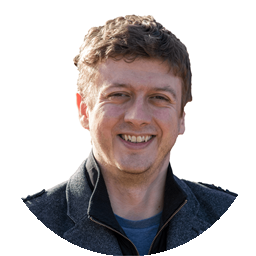 More Questions
Ask HJ
What's the best car for rough roads?
I'm looking to replace my 2025 Volkswagen Touran. The area I live in has rough roads and this means the Touran has a tendency to be loud (road noise) and uncomfortable over potholes. Could you recommend a car with a raised driving position, as I find getting in/out of the Touran quite uncomfortable, too. I've test-driven the XC40 and found myself disappointed that it wasn't quieter than my Touran at speed on typical rough surfaces.
Have you considered a Mercedes B-Class? It's a versatile and comfortable people carrier with a classy cabin and high seating position. Look for one with small wheels (and high-profile tyres) for reduced road noise. Also look at a Volkswagen Tiguan or Citroen C5 Aircross as two spacious and comfortable SUV alternatives.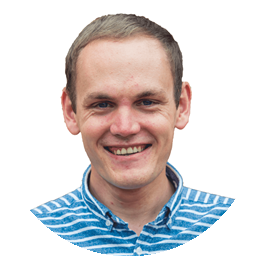 More Questions