2023 Honda e:Ny1 Prototype: price, specs, release date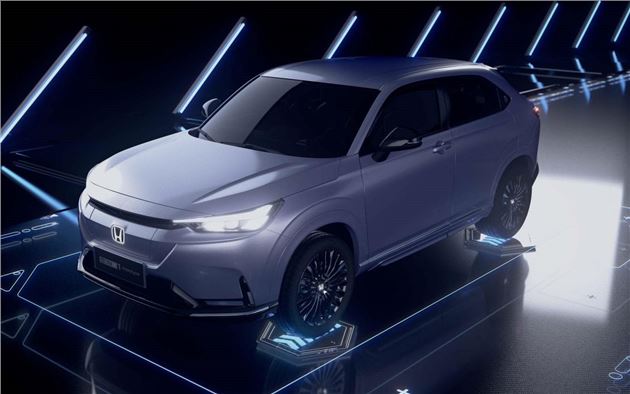 Honda used the launch of the new hybrid Civic to tease an electric SUV – called the Honda e:Ny1 Prototype. It'll be the second pure-electric in Honda's lineup and will look to appeal to a broader spectrum of buyers than the Honda e hatchback – Honda's first EV which has been criticised for its tight interior and low range – when it goes on sale in 2023.
2023 Honda e:Ny1 Prototype: price and release date
The Honda Honda e:Ny1 Prototype previews a new Honda SUV that is set to go on sale next year and will be the second EV in Honda's line-up slotting in on top of the Honda e hatchback. The new SUV will be around the size of cars like the Hyundai Kona EV and Vauxhall Mokka-e. As a result, you can expect it to be priced from about £30,000.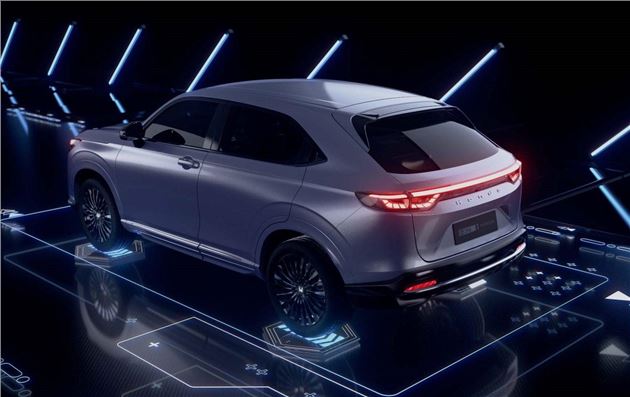 Honda e:Ny1 Prototype exterior and interior
The Honda e:Ny1 Prototype previews an SUV that's designed to appeal to families more than the tiny Honda e hatchback EV. The new crossover is expected to be a similar size to the Honda Jazz. 
In styling terms, though, it looks closer to the HR-V with a blunt nose and a tall roofline. The early images shared by Honda show a car with raised suspension and chunky wheel arch trims that should see off errant shopping trolleys in the supermarket car park. The only other feature of note in these early designs is the rear light bar that injects an EVness into the car's appearance at night.
The e:Ny1's short bonnet is made possible by its small electric motor while you can expect it to have aerodynamic-friendly features like a bluff nose, flat underside and a boot-mounted spoiler to improve efficiency. 
While the e:Ny1's exterior has similarities to Hondas currently on sale, expect the interior to feel quite different with a flat floor and a floating centre console that makes it feel light and air from inside.
Honda is likely to give its new crossover a huge 15-inch centre infotainment screen that means the interior won't be awash with buttons, while behind the steering wheel another display will take the place of conventional dials. 
Expect the e:Ny1 Prototype-based SUV to have room for tall adults in the front and the back, and to be packed full of Honda's family-friendly features including its famous Magic Seats – rear-seat squabs that fold up like cinema chairs allowing you to carry tall items (like a bicycle) in the footwell. 
Honda e:Ny1 Prototype: battery and performance
The new Honda SUV that'll be based on the e:Ny1 Prototype will use a lengthened version of the platform that underpins the Honda e hatchback. As a result, you can expect it to have a 68.8kWh battery that would give it a range of more than 300 miles on a single charge – more than double the Honda e's range. Performance, meanwhile, is likely to be similar with the new SUV getting from 0-62mph in less than nine seconds. 
While the new SUV will be capable of long-distance driving – and you can expect it to come with a full suite of autonomous driving modes to help – it'll feel most at home in the city where it's single gear means it will drive like an automatic. Factor in the EV's regenerative brakes, which slow the car automatically when you take your foot off the accelerator pedal, and silent running, and you'll struggle to find a conventional SUV that's as relaxing to drive in town.
1
How much will the Honda e:Ny1 Prototype cost?
The Honda e: Ny1 is expected to cost around £30,000 when it goes on sale next year.
2
Does Honda build an electric car?
The Honda e is the only electric car Honda currently sells, although it will soon be joined by a production version of the Honda e:Ny1 Prototype, which will be the company's second EV.
3
What is the range of the Honda e:Ny1 Prototype?
The production version of the Honda e:Ny1 Prototype is expected to have a range of up to 310 miles. 
Before you step into a showroom, read our in depth guide to all the new cars coming in the next 12 months and beyond – some are well worth the wait.
Read more
Ask HJ
Our journeys are mostly 10 miles or less - should we go for an electric car?
We are satisfied Honda Jazz owners for 17 years but are thinking of going electric to help the environment. Nowadays our journeys are mostly 10 miles or less but occasionally over hundred miles. D we choose a plug-in hybrid or an EV or neither?
If you can charge a car at home, it sounds like an electric vehicle would suit you well. Consider the Hyundai Kona Electric, the new Honda E or Peugeot e-208.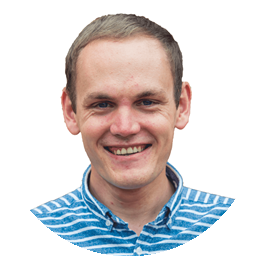 More Questions
Ask HJ
What electric car should we buy to replace our MINI Clubman?
We have a 2017 2-litre Golf TDI which I love. We decided that we needed a second car for the odd times we want to be in different places so just before lockdown (just our luck) we got a lovely MINI Clubman. It's a really nice car and we love the boot but I've got a bad shoulder that keeps needing attention and I find if I drive the MINI it really hurts me the day after as it is quite a stiff gear change. I don't have this problem with the Golf, which is as smooth as silk and obviously has lots of power. My husband thinks I would be better with an electric car but I really, really like the boot of the MINI. Obviously I know there are electric Volkswagens that look like Golfs but I would be losing the oomph when I want to put my foot down. Can you think of anything suitable please as I used to love driving and I'm finding it really frustrating? The MINI has done just over 7,000 miles and has just been serviced.
I would have a look at the Volkswagen ID.4. Electric cars deliver all their performance instantly so even the basic ID.4 will feel quick next to your Golf, with the performance tailing off above 70mph where it isn't such an issue. It's this instant shove that means electric cars can get away with having only one gear, so they drive like an automatic, and their regenerative brakes mean they slow automatically when you take your foot off the accelerator – both of which makes them very relaxing to drive. The ID.4 has even more passenger space and a bigger boot than your Mini and its cabin feels light and inviting. It may be worth considering adding the Assistance Pack Plus which adds kit like a rearview camera, keyless entry and also an electrically operated boot lid that will help with your shoulder. It's hard to value your MINI without knowing the age and specification but Countrymans with that mileage sell for between £15,000 and £45,000.
Answered by
Russell Campbell
More Questions