Ford Focus gets a new look and hybrid tech for 2022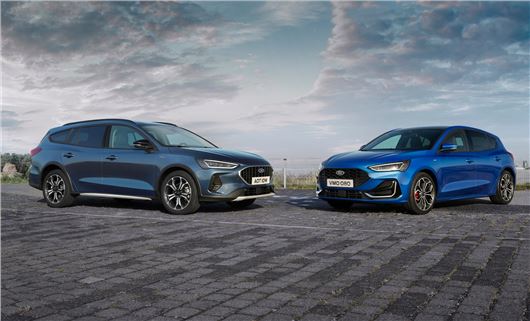 Published 15 October 2021
Popular Ford Focus family hatch gets a major revamp for 2022
Updates include hybrid tech, LED headlights and dual-clutch Powershift gearbox
Prices start from £22,465
The Ford Focus has been updated for 2022 to keep pace with competition from the likes of the new Vauxhall Astra and Volkswagen Golf. Prices for the new Ford Focus start from £22,465.
Thanks to changes that mirror last month's Fiesta revamp, the Focus gets a new look most easily spotted by the Ford badge on the centre of the grille – replacing the badge that used to sit below the lip of the bonnet. LED headlights are now also standard.
Each model gets its own look so, while Connected cars get a gloss chrome grille surround, Titanium versions feature a hot-stamped chrome finish to their upper grille bars.
Sporty looking ST Line cars get a trapezoidal grille with a honeycomb finish and a discreet body kit, while rugged Active models get vertical elements that emphasise their taller ride height.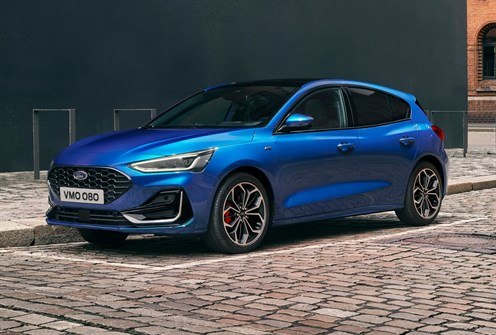 Titanium, ST-Line and Active models are also available with the Vignale pack, giving you unique alloy wheels and satin exterior highlights.
Mechanical changes are also afoot – you can now have Ford's seven-speed Powershift dual-clutch gearbox in combination with the 48V 125 and 155PS EcoBoost engines.
These engines use an enlarged starter motor to give you a light electrical boost under acceleration and a start-stop system that works more efficiently. The result? Fuel economy of up to 47.9mpg and emissions as low as 119g/km.
Inside, changes include Ford's latest SYNC 4 infotainment screen. It has a larger 13.2-inch central display which is now also used to control the car's heater and ventilation system – allowing for a cleaner cabin design with less physical buttons. Apple CarPlay and Android Auto are fitted as standard.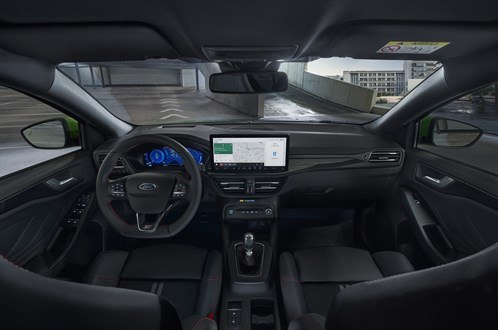 SYNC4 supports wireless downloads so you can update from the cloud and it also provides connected services with up-to-date traffic information and the ability to track your car if it is stolen.
While all new Focus models have LED headlights that dip automatically, Dynamic Pixel LED headlamps are a new entry to the options list. Dynamic Pixel LED headlamps can shape their light to the road and around other vehicles allowing you to use your full beams in oncoming traffic.
Safety has also been boosted with a Blind Spot Assist system that can steer your car back into lane if you try to pull out in front of another vehicle. It works even if you're towing a trailer.
Intersection Assist will also stop the car automatically if you try to pull out in front of another car at a junction or when making a right turn. Finally, Rear Occupant Alert warns if a back door is open when you're setting off.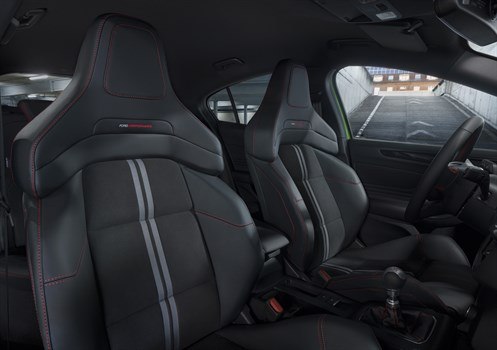 As well as everything above, the Focus Estate now gets posher carpeting in the load bay as well as an additional netted storage area and LED boot lighting. Performance ST models, meanwhile, get new sports seats shown above.
1
Is the Ford Focus a good car?
The Ford Focus is practical, frugal and easy to drive. Its sharp handling means it is the family car you should choose if you enjoy driving. 
2
Which Ford Focus is best?
The Ford Focus Titanium has kit including cruise control, heated seats with lumbar adjustment and climate control that means it's all the car you'll ever need.
3
Is the Ford Focus Comfortable?
One of the Ford Focus' best features is its suspension which makes it feel poised and sporty in corners while also smoothing out bumps and rough surfaces when you're just cruising along. 
Ask HJ
Can you recommend a reliable, automatic car with soft seats and suspension?
I have had a life-changing operation and require a comfortable car with an automatic gearbox. I want soft suspension and soft seats. I want something similar in size between a Vauxhall Corsa and a Ford Focus. I have no badge snobbery. Any ideas?
Try a Citroen C3. It's a very comfortable, soft small car available with a reliable automatic gearbox. You could also look at the slightly bigger Citroen C3 Aircross.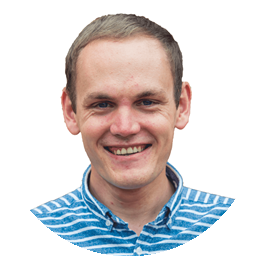 More Questions
Ask HJ
What should I look for when buying a Ford Focus estate?
What's there to look out for on a diesel 1.8 Ford Focus estate on a 51 plate?
Here's everything you need to be aware of when buying a Ford Focus (hatch and estate). It's a long list so rather than emailing it, here's a link to the page on the site: http://www.honestjohn.co.uk/carbycar/ford/focus-1998?section=bad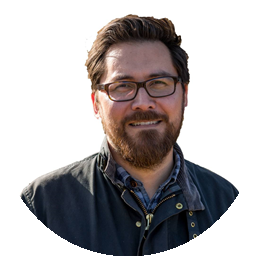 More Questions
Comments
Author

Russell Campbell
Latest