Ineos Grenadier: utility 4x4 will undercut Land Rover Defender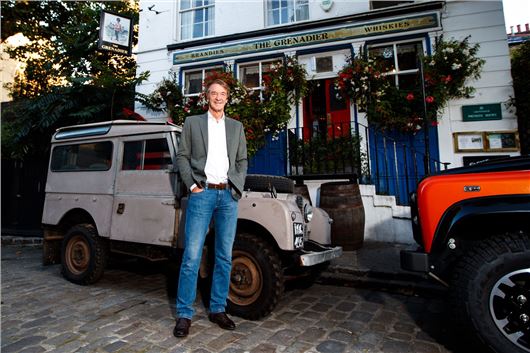 Published 18 September 2019
Ineos Automotive is launching a cut price rival to the Land Rover Defender. The 4x4 vehicle will be called the Grenadier and built at a site in Bridgend, South Wales.
More than 6000 people voted for the name in an online poll, with inspiration taken from the pub in which the idea was initially conceived.
>> Billionaire to bring production of Defender-like 4x4 to Britain
Development of a bespoke new manufacturing facility in Bridgend is now underway, creating 200 jobs when production of the Grenadier starts in 2021, with scope for up to 500 in the long term.
The Welsh plant will work alongside a facility in Portugal, where the Grenadier's body and chassis will be built before being transferred to the UK.
Ineos Automotive is a subsidiary of Ineos Group, a chemical company with 22,000 employees around the world. Its chairman, Jim Ratcliffe, is a car enthusiast and adventurer who pledged to fill the gap left by the original Land Rover Defender when production ended in 2016.
Like the Defender, the Grenadier will feature a body-on-frame construction with a steel ladder chassis and aluminium body. All models will have permanent four-wheel-drive along with three locking differentials and a low-range gearbox, making it a capable off-roader.
There'll be a choice of body styles (including a pick-up model), while the cabin will take a fairly spartan approach. Owners will be encouraged to modify their vehicles with mounting points fitted for aftermarket accessories such as roof racks.
Power will come from 3.0-litre petrol and diesel BMW engines, combined with an eight-speed automatic gearbox. Like the new Defender, a manual transmission won't be offered.
Although prices are expected to undercut its Land Rover rival, the brand is hinted it could target high-spec pick-up trucks too. That'll give it a price range of around £35,000 - £45,000.
Comments
Author

Andrew Brady
Latest