Tesla Model 3 priced from £38,900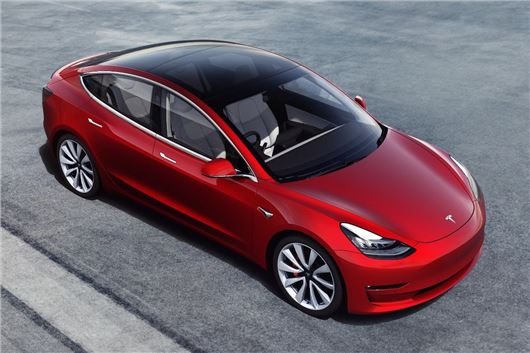 Published 01 May 2019
Tesla has opened UK orders for its new entry-level electric car, the Model 3 - with prices starting at £38,900 and deliveries expected from June 2019.
Described by the manufacturer as "the world's first mass-market electric vehicle", the Tesla Model 3 is available in three different variants, with a range of up to 348 miles.
With its sub-£40,000 price tag, the Standard Range Plus can cover up to 258 miles under electric power. The rear-wheel-drive model reaches 60mph in 5.3 seconds and a top speed of 140mph.
With two electric motors, the all-wheel-drive Long Range version starts at £47,050 and can achieve the 348 mile headline figure, according to official WLTP tests. It'll sprint from 0 to 60mph in 4.5 seconds and hit a top speed of 145mph.
The range-topping Performance model is priced from £56,050 and accelerates to 60mph in 3.2 seconds. Top speed is 162mph.
Tesla's Autopilot feature is standard on all models, allowing the car to steer, accelerate and brake automatically under driver supervision. Like with other Teslas, the Model 3 will continue to receive updates with new features and added functionality over time.
The Standard Range Plus model comes with what Tesla describes as 'Partial Premium Interior', featuring 12-way power adjustable heated front seats, premium seat material and trim, a premium audio system, navigation, and LED fog lights.
The Premium Interior package - standard on Long Range and Performance models - adds satellite-view maps with live traffic visualisation, premium audio with 14 speakers, in-car internet streaming music & media, internet browser and a location-aware automatic garage door opener.
Buyers can choose from five colour choices, with solid black included as standard. Metallic Midnight Silver or Deep Blue are available for £950, while Multi Coat Red and Pearl While will cost £1900. Standard Range Plus and Long Range models come with 18-inch alloy wheels, while 19-inch wheels are available as a £1450 option. The Model 3 Performance comes with 20-inch wheels.
As with other Tesla models, drivers will have access to the firm's global Supercharger charging network. Reserved exclusively for Tesla owners, this provides access to 440 Supercharger locations (and 3600 Superchargers) across Europe.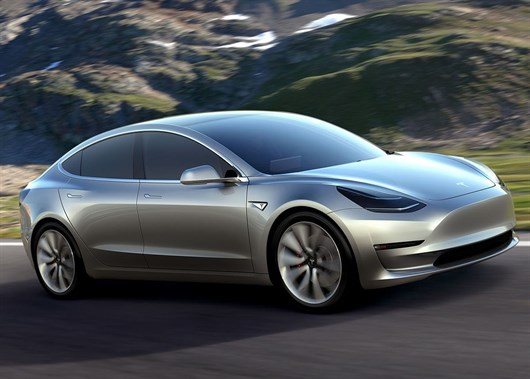 Comments
Author

Andrew Brady
Latest