Exports drive UK car production to 17-year high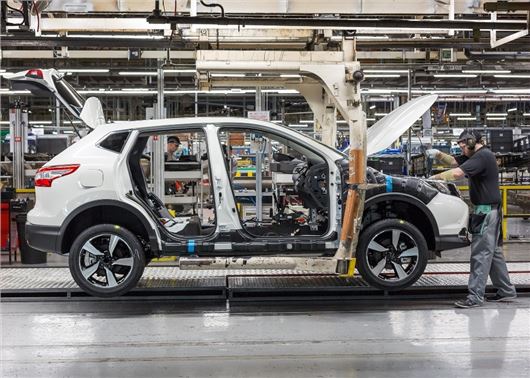 Published 26 January 2017
The British car industry built 1.7 million cars in 2016 - a 17 year high - as European exports helped drive growth to record levels, according to the latest figures from the Society of Motor Manufacturers and Traders (SMMT).
The UK exported 1.35 million cars in 2016 - a record amount - with more than one in two being sent to Europe, an increase of 8.5 per cent on 2015. However, while exports were significantly up, investment in Britain's automotive industry fell by £900 million in 2016 to £1.6 billion. 
The best-selling British car was the Nissan Qashqai, with 475,000 being built at the firm's Wearside factory in Sunderland. The second most-popular was the Toyota Auris, which is built at Burnaston, Derbyshire alongside the Avensis.
Jaguar Land Rover (JLR) produced the most cars in Britain in 2016, with its Liverpool and the West Midland plants building a total of 507,444 cars. As a result, JLR now accounts for more than 30 per cent of all domestic car production within the UK.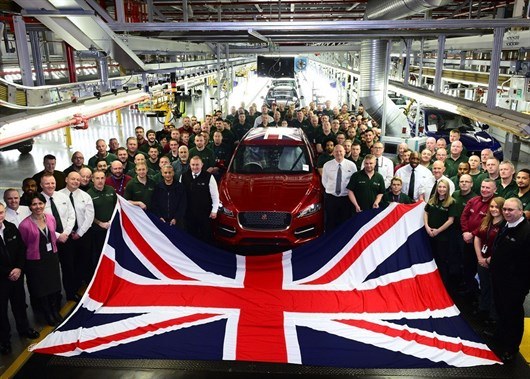 However, while fears of a predicted Brexit bounce are yet to materialise, the SMMT has voiced concerns over falling levels of investment. 
Mike Hawes, SMMT Chief Executive, said: "We want trade deals but they must be the right deals, not rushed deals. Failure to do so could damage UK automotive manufacturing beyond repair."
Nissan has already confirmed it will build the next-generation Qashqai and X-Trail at its plant in Sunderland, despite the uncertainty since the Brexit vote. Honda has offered similar reassurances, committing production of the new Civic to its Swindon plant. Honda has also said Brexit "will not change" its commitment to car production in the UK.
Domestic demand for UK built cars grew 2016, up 2.4 per cent in the year, and Britain remains the second largest car market in Europe after Germany. One in seven new cars registered by UK buyers is now made in Britain, up from one in eight three years ago. 
Comments
Author

Dan Powell
Latest