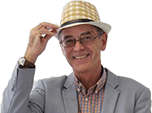 Gallery: January 2016 best in 11 years for new car sales
The Society of Motor Manufacturers and Traders has announced new car registration figures for January 2016, which was the best January since 2005, with 169,678 cars registered. Of those 73,061 were private registrations, the highest number since 2004.
Mike Hawes, SMMT Chief Executive, said, "January's solid performance puts the new car sector in a good position to start the year. Providing consumer confidence remains strong, we expect a more stable 12 months ahead, broadly similar to 2015 which was, of course, a record year."
See the best selling models in the gallery below.
1


Ford Fiesta – 8353 registered
Was it ever going to be anything else? The Ford Fiesta consistently outsells everything else in the UK, ranking at the top of monthly and annual sales charts. It's been around in one form or another since the mid 1970s, though it only became Britain's favourite car in the 2000s.
Given the popularity of small, versatile hatchbacks, Ford must be pleased that its model outsells the rest – but it's understandable. It's good to drive, well-finished, cheap to run and can be bought on competitive finance deals, or with some impressive discounts.
Comments