Honda Civic Type-R opens for orders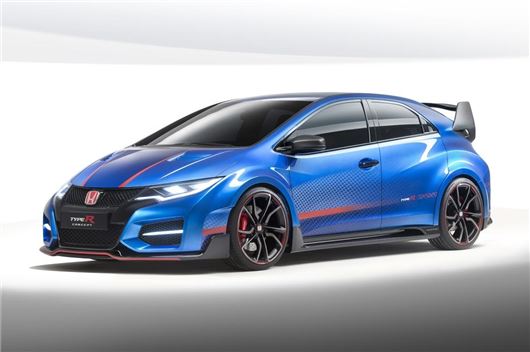 Published 02 December 2014
Ahead of its launch in mid-2015, Honda is already taking orders for the new Civic Type-R. Buyers who want one can place an order with a £3000 deposit. A final list price hasn't been announced yet but the new Type-R is expected to cost around £30,000.
Power comes from a 2.0-litre turbocharged petrol engine with 280PS. It's the first turbocharged Civic Type R – predecessors all used naturally-aspirated engines. Performance and torque figures are to be announced, but expect a 0-62mph sprint of around six seconds.
Honda has installed adaptive damping, which changes the suspension characteristics based on road conditions and speed. At low speeds the focus is on comfort – but at higher speeds the dampers firm up to reduce body roll and sharpen handling. Another new feature is a +R button, which changes the engine mapping, throttle response and steering to make the car more responsive when the driver chooses.
Transmission is a six-speed manual, which has been chosen to deliver more control to the driver than a paddle-shift automatic, according to Honda engineers. The new car has been developed and engineered for Europe and will be built at the Honda plant in Swindon
Comments
Author

David Ross
Latest