Ford Fiesta continues reign as best seller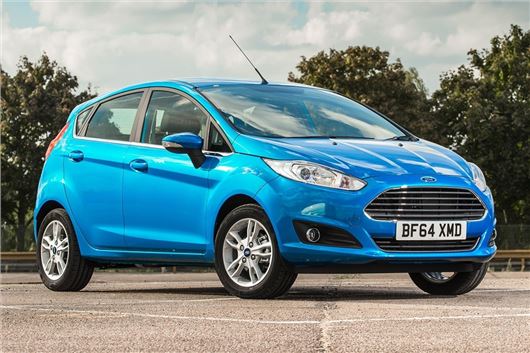 Published 06 November 2014
The Ford Fiesta continues to be the best selling car in the UK, according to the latest figures from the Society of Motor Manufacturers and Traders (SMMT). 9157 Fiestas were registered in October 2014, which saw total overall new car registrations for the year-to-date pass 2m.
Mike Hawes, SMMT Chief Executive, said, "The October new car market outperformed expectations, with registrations showing the strongest growth in a month since March's 18% rise. With economic confidence still rising, customers continue to benefit from attractive financial packages on exciting new models."
Second place, behind the Fiesta, was the Ford Focus, followed by the Vauxhall Corsa, Volkswagen Golf and the British-built Nissan Juke. British-made cars did well in October, with the Nissan Qashqai and Vauxhall Astra also appearing in the top ten.
October
Year-to-date
Ford Fiesta
9,157
Ford Fiesta
116,087
Ford Focus
7,116
Ford Focus
74,131
Vauxhall Corsa
6,184
Vauxhall Corsa
68,877
Volkswagen Golf
5,683
Volkswagen Golf
64,347
Nissan Juke
4,311
Vauxhall Astra
51,043
Nissan Qashqai
4,287
Nissan Qashqai
43,207
Volkswagen Polo
3,968
Volkswagen Polo
40,740
Audi A3
3,902
Audi A3
39,498
MINI
3,755
Fiat 500
38,096
Vauxhall Astra
3,561
Nissan Juke
32,658
Comments
Latest