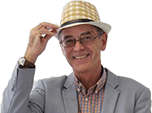 Ariel unveils Atom Police car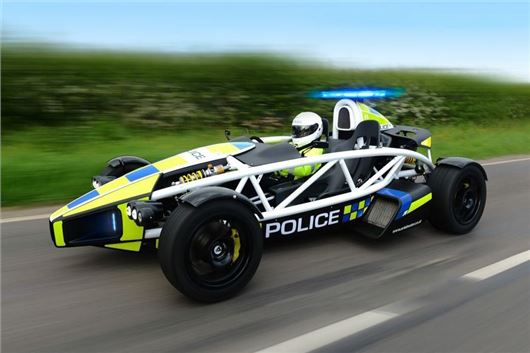 Published 04 June 2014
Ariel has launched a special Atom Police car in collaboration with Avon and Somerset Constabulary. The one-off Atom PL1 has been created to raise awareness for the Safer Rider campaign, which aims to reduce the number of accidents involving motorcycles over the summer months. 
The Somerset-built Atom PL1 is fitted with a supercharged 355PS Honda engine that will propel the car from 0-62mph in 2.5 seconds. The car also gets flashing lights, Police livery and siren.
Ariel plans to launch a motorbike later this year and hopes the PL1 will help raise awareness for biker safety. Motorcyclists represent nearly 20 per cent of the deaths on UK roads and so far this year seven motorcyclists have lost their lives within Avon and Somerset, an increase of nearly 30 per cent 2013.
Simon Saunders, Director of Ariel said; "Our business is about going fast, very fast, but there is a time and a place. The Atom is designed to be driven to a race track, where you can drive to your limits in safety and in a professional environment designed for the purpose. The road really isn't the place to explore your or your vehicle's limits.
'We're just about to launch an all new Ariel motorcycle and we want our bikes and customers to be as safe as they possibly can be as well, so this message is important to us. There's always one certain loser in a motorcycle collision and that's the motorcyclist."
The Safer Rider campaign is being launched at Haynes Motor Museum, Sparkford, on 8 June from 10am until 4pm. The Atom PL1 will be on display together with a wide range of different Police vehicles. 
Want to see 10 more of the most weird and wonderful Police cars? Click here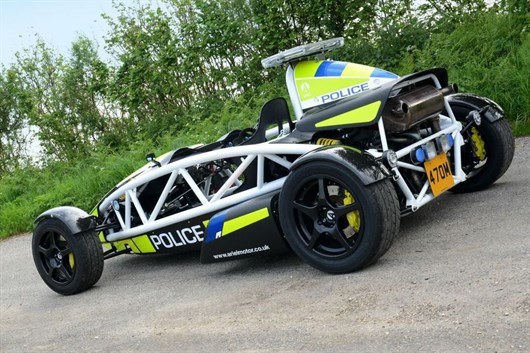 Comments
Author

Dan Powell
Latest