New car sales rise 8.2 per cent in April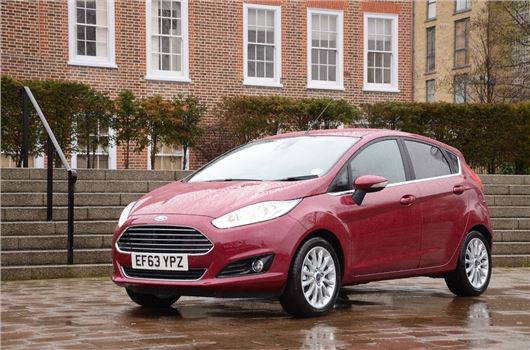 Published 07 May 2014
New car registrations rose by 8.2 per cent in April, marking the 26th consecutive month of growth. The data from the SMMT shows the Ford Fiesta continues to be the UK's most popular car, with 10,250 registrations in April – 51 per cent more than any other model.
The Ford Focus was the second most popular model (6772 registrations) while the Volkswagen Golf took third place with 5302 sales.
A total of 176,820 vehicles were registered in April and the SMMT has revised its 2014 market forecast from 2.3 million to more than 2.4 million registrations. According to market commentators, the growth in registrations is fuelled by an every improving economy, with consumer confidence at a five year high.
"After the bumper plate-change month of March, the UK car market returned to more modest but still positive growth in April, with new car registrations up 8.2% to 176,820 units," said Mike Hawes, SMMT Chief Executive. "This marks 26 consecutive months of growth as GDP continues to pick up, inflation falls and wage levels improve.
"As UK economic confidence improves still further and the market continues its upward trend, we have revised our 2014 forecast up from 2.3 million to over 2.4 million registrations. This represents an increase of more than 6% versus last year."
Best sellers

April

 

 

 

 

 

 

 

 

1

Ford Fiesta

10,250

 

 

2

Ford Focus

6772

 

 

3

Volkswagen Golf

5302

 

 

4

Vauxhall Corsa

3949

 

 

5

Audi A3

3754

 

 

6

Nissan Qashqai

3753

 

 

7

Vauxhall Astra

3562

 

 

8

VW Polo

3449

 

 

9

Nissan Juke

3053

 

 

10

Fiat 500

2928

 
 

Year-to-date

 

 

 

1

Ford Fiesta

49,490

2

Ford Focus

31,531

3

Vauxhall Corsa

27,788

4

Volkswagen Golf

24,462

5

Vauxhall Astra

21,027

6

Volkswagen Polo

17,080

7

Nissan Qashqai

16,690

8

Audi A3

15,337

9

Fiat 500

14,613

10

BMW 3 Series

13,523
Comments
Author

Dan Powell
Latest