Coachbuilt MINI Superleggera Vision revealed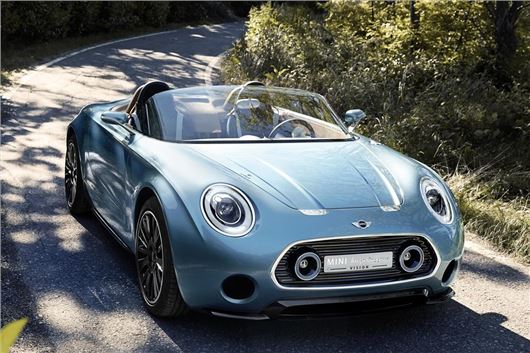 Published 27 May 2014
MINI has premiered a one-off, open-topped model, coachbuilt by Italian company Touring Supperleggera. The sleek, curvaceous roadster isn't set to go on sale, but it could well preview the next generation of MINI Roadster, which will debut in 2015.
The front of the Superleggera Vision is clearly MINI – with the same headlights and grille design as seen on the latest hatchback version, but from there back it's much more exotic. The curved windscreen is frameless, which keeps the lines of the car uncluttered and in proportion.
At the rear there is a large, central fin and rear tail lights with a Union Flag motif. The cabin features all the usual MINI touches, but minimalized. The central, circular infotainment screen is clearer and crisper, with less fuss and clutter than that seen in the hatchback. It's the same story with the rev counter and speedometer above the steering wheel.
It's powered by an electric motor, something MINI has experimented with in the past and something that's likely to feature in future MINI models. That said, there's a greater likelihood of an electric powertrain appearing on a hatchback model than a future roadster. 
It is unclear how much of the design will be seen in future MINI models, but MINI has mooted that the range will continue to expand in coming years. It's quite possible that some of the design ideas will make their way onto a future production model, possibly the new Roadster, but we don't expect the frameless window or the central rear fin to make it into a production car.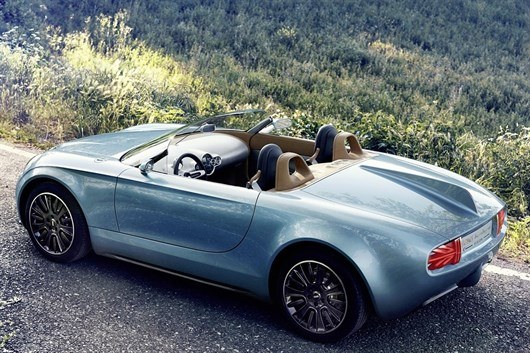 Comments
Author

John Slavin
Latest