Infiniti changes model naming system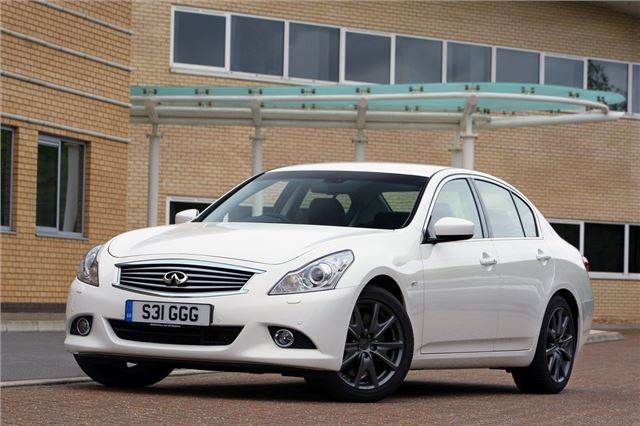 Japanese premium brand Infiniti is changing the naming system for its models. So out go G, M, EX and FX replaced by a simpler line-up of Q for saloons and convertibles with QX used for SUVs.
Infiniti is the upmarket arm of Nissan and launched in the UK in 2009, but hasn't made the impact that was expected, despite a range of distinctive and high quality cars. The firm is hoping a move to a new naming structure will reinvigorate interest with the whole product range getting the new names starting by the 2014 model year.
The first new model launched will be the Q50, a sports saloon that replaces the current G37 (above). Whereas the 37 signifies the engine size - a 3.7 litre petrol - the new system abandons that and instead the number represents the steps up in the range. So largers saloons will be called the Q60 and Q70. It's similar to the naming system Hyundai uses, starting with the i10 and going up.
Set to be unveiled at the North American motor show in January 2013, the Q50 is said to be based on the LE Concept, shown at the Paris Motor Show earlier this year. Alongside the conventional petrol engines there will be a hybrid version which uses the same technology as the existing M35h. There is also likely to be a diesel engine, something which the G range has lacked.
Comments