Skoda reveals new Rapid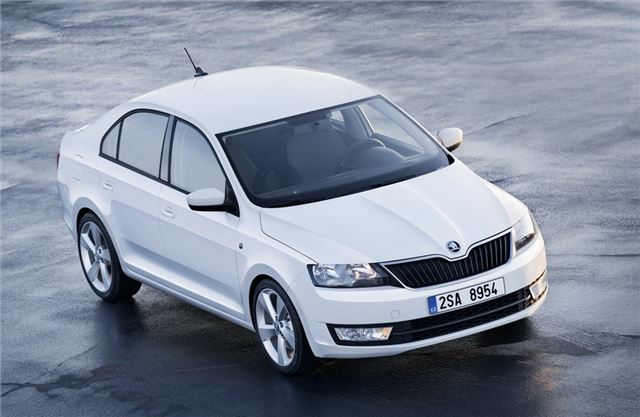 Skoda has unveiled its new Rapid which will go on sale in the autumn. It may look like a saloon but it's actually a hatchback and will fit in between the Fabia and the Octavia in the Skoda line-up. The design also shows the style of future Skoda including the next Octavia which is due in 2013 and is rumoured to be larger than the current model.
The Rapid is a name from Skoda's past - although it was last used (as Rapide) when Skoda launched a sportier coupe version of its 130 saloon in the mid 1980s. This new model is also the sister car to the forthcoming SEAT Toledo and while neither may not seem obvious for the UK, smaller saloons like these and the similarly sized Volkswagen Jetta, are popular in mainland Europe.
Skoda is describing the new Rapid as having a 'coupe-like silhouette' and with a long wheelbase it promises good interior space for a car this size - it's less than 4.5 metres long which is only marginally longer than a Ford Focus. The tailgate is the real highlight though. In a somewhat similar way to the Superb, Skoda has created a car that looks like a saloon but is actually a hatchback, making it more practical.
Five turbocharged petrol engines and two TDI engines will be offered including a 1.6 TDI Greenline model with low CO2 emissions. As with all Skoda's you can expect a well built interior, good levels of standard equipment and keen pricing, although this will all be revealed after the car is officially launched at the Paris Motor Show this September.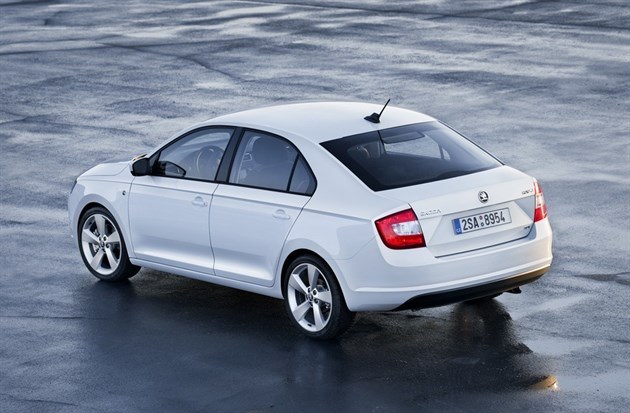 Comments