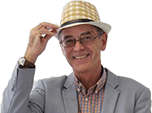 Vauxhall reveals Mokka prices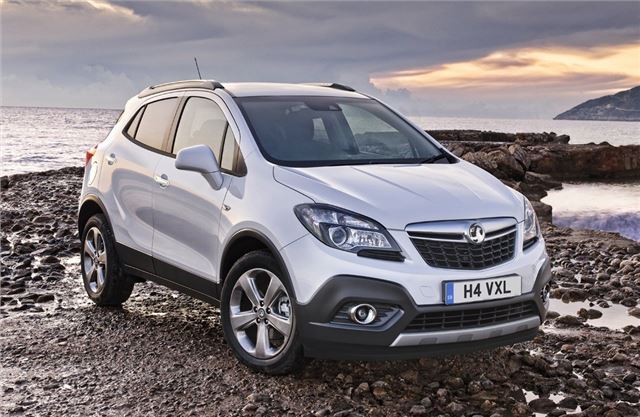 Vauxhall has revealed that its new Mokka will start at £16,995. The compact SUV, which is similar in size to the popular Skoda Yeti, is available to order now with the first cars arriving in November. The entry-level model is powered by a 1.6-litre petrol engine with 115PS and an engine start/stop system.
There is also a 1.4 Turbo, the most powerful engine in the range, which has 140PS and gets four-wheel drive as standard. It's not cheap though with prices starting at £20,200 for the Exclusiv trim version. The 1.7 CDTi diesel makes the most sense and is available with either two-wheel or four-wheel drive. The latter averages an impressive 60.1mpg with CO2 emissions of 124g/km. It's also available with a six-speed automatic gearbox, although this does see economy fall to 51.4mpg.

There are three trim levels - S, Exclusiv and SE. Standard equipment on all models includes DAB radio, air conditioning, cruise control, a multi-function trip computer and 16-inch alloy wheels. Top SE models get leather seat facings, heated front seats and xenon headlights.
Options includes the Vauxhall Front Camera – first seen in the latest Insignia - which gives the driver a Lane Departure Warning system along with Traffic Sign Recognition, Forward Collision Alert plus a rearview parking camera. The Mokka is also available with the useful FlexFix rear bicycle carrier. This is integrated into the rear bumper, and slides out like a drawer, carrying up to three bicycles at a time.
Vauxhall is also promising good handling with bespoke damper settings for cars sold in the UK. The steering has also been tuned for British roads with a new Electric Power Steering (EPS) system which is designed to give more speed sensitive assistance.
| | | | | |
| --- | --- | --- | --- | --- |
|   | RRP(£)  | VAT (£)  | Total (£)  | On-the-Road (£) |
| S |   |   |   |   |
| 1.6 16v 115PS S/S 5-spd   | 13,391.67 | 2,678.33   | 16,070.00    | 16,995.00 |
| Exclusiv   |   |   |   |   |
| 1.6 16v 115PS S/S 5-spd | 14,225.00 | 2,845.00 | 17,070.00  | 17,995.00 |
| 1.4 16v Turbo 140PS S/S 6-spd 4x4 | 16,091.67  | 3,218.33 | 19,310.00 | 20,200.00 |
| Diesel  |   |   |   |   |
| 1.7 CDTi 130PS S/S 6-spd   | 15,575.00  | 3,115.00  | 18,690.00  | 19,445.00 |
| 1.7 CDTi 130PS 6-spd Auto  | 16,295.83 | 3,259.17 | 19,555.00   | 20,445.00 |
| 1.7 CDTi 130PS S/S 6-spd 4x4 | 16,762.50  | 3,352.50  | 20,115.00  | 20,990.00 |
| SE  |   |   |   |   |
| 1.6 16v 115PS S/S 5-spd | 16,308.33 | 3,261.67  | 19,570.00  | 20,495.00 |
| 1.4 16v Turbo 140PS S/S 6-spd 4x4 | 18,175.00  | 3,635.00 | 21,810.00  | 22,700.00 |
| Diesel    |   |   |   |   |
| 1.7 CDTi 130PS S/S 6-spd | 17,658.33   | 3,531.67   | 21,190.00 | 21,945.00 |
| 1.7 CDTi 130PS 6-spd Auto  | 18,379.17  | 3,675.83  | 22,055.00  | 22,945.00 |
| 1.7 CDTi 130PS S/S 6-spd 4x4  | 18,845.83  | 3,769.17 | 22,615.00 | 23,490.0 |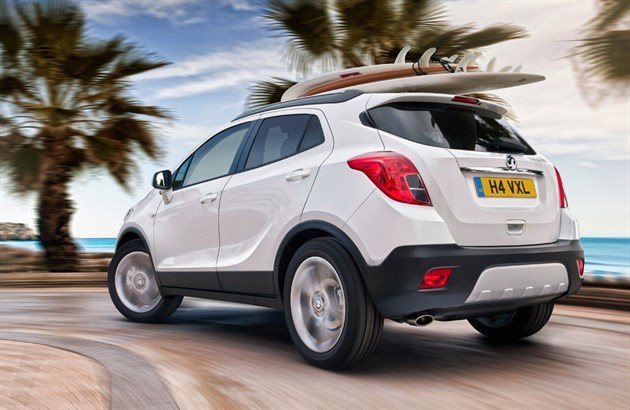 Comments