Toyota Aygo Now Under 100g/km CO2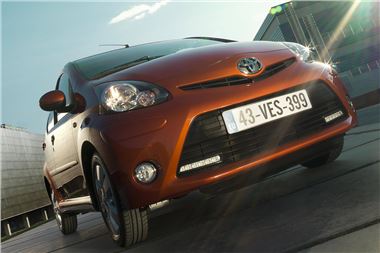 The Toyota Aygo has both better looks and more efficient performance for 2012. 
As well as adopting the new "face" of Toyota's latest generation of small cars, Aygo's engine has been revised so that emissions drop below 100g/km, which means no annual tax and no London congestion charge. At the same time owners can expect even more miles per gallon.
Leading the new range are the special Fire and Ice models: for Fire the focus is on sporty details, while for Ice the theme is comfort and on-board connectivity.
More and prices at: Toyota Aygo Car by Car
All Toyotas are now covered by a 5 year UK warranty.
Comments