Audi adds new 3.0 TDI to Q7 range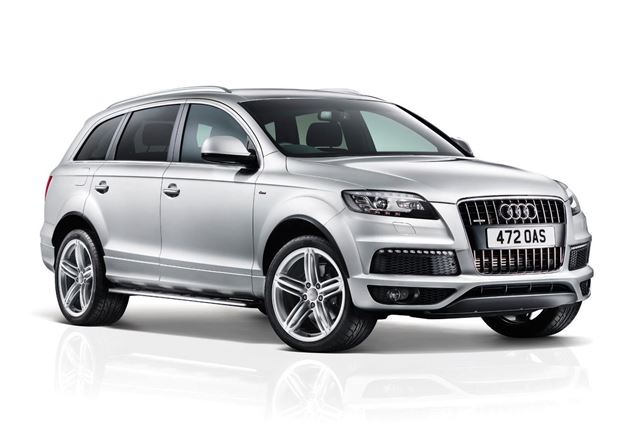 Audi is now offering a lower powered 3.0-litre TDI diesel engine in the Q7, priced from £39,995. The 204PS unit will be sold alongside the existing 245PS 3.0-litre TDI, but with a cheaper price tag and slightly better fuel economy.
The 3.0 TDI is already used in other Audi models including the A6 and has 204PS along with 450Nm of torque. It emits 189g/km of CO2, which is less than the 245PS version but not enough to make any difference to annual VED which remains £235 a year (Band J). Official fuel economy is 39.2mpg compared to 38.2mpg in the more powerful 3.0 TDI
As with the rest of the Q7 line-up, power is sent to all four wheels by the quattro four-wheel drive system, with a 60/40 front/rear split.
Meanwhile, Audi has added a new S line Plus trim level to the Q7 range. It includes 21-inch alloy wheels, metallic paint, tinted glass, running boards and an electric tailgate. Inside, there is a Google maps based sat nav system, Bluetooth, Wi-Fi access, upgraded speakers and an Audi Parking System, which includes a rear view camera.
The S line Plus specification costs £4,500 more than the regular S line trim and is offered with all but the V12 TDI engine.
Comments