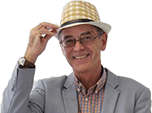 Jaguar to build C-X75 supercar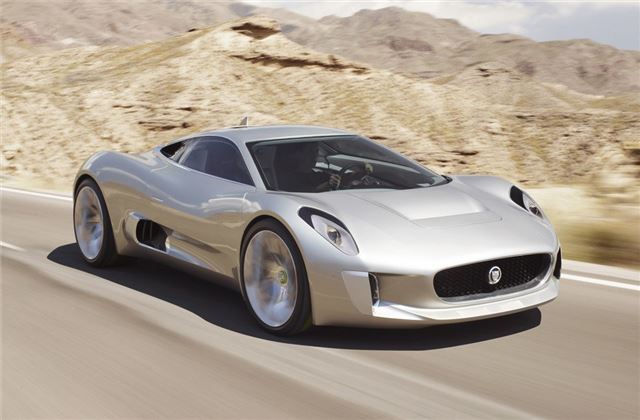 Jaguar has confirmed that it is to put the C-X75 hybrid supercar into production. It'll be powered by two powerful electric motors kept charged by a petrol engine. It will be capable of over 200mph, and yet will deliver CO2 emissions under 99g/km. It'll be limited to 250 examples and will cost from £700,000.
A four-wheel-drive system will help keep the car under control and improve traction. Lightweight materials help towards the astounding acceleration claims – 0-60mph in less than three seconds, and 0-100mph in less than six seconds.
The C-X75 was originally shown in concept form at the 2010 Paris motor show, and the production model should be fairly true to the concept. "We were always determined that the Jaguar C-X75 would be as striking on the road as it was in concept form," said Ian Callum, Director of Design, Jaguar Cars. "This will be the finest looking and most innovative Jaguar ever produced. Even in the world of supercars, we can still produce the most beautiful."
Williams F1 will provide their expertise in important aspects of the cars development, including aerodynamics, carbon composite manufacturing and hybrid technology. The production of the car will create 100 highly-skilled jobs in the UK.
"Our new association with Jaguar Land Rover provides us with an exciting opportunity to work with one of the motoring world's most famous and iconic brands," said Sir Frank Williams, Chairman of Williams F1. "Williams has always considered itself an engineering company and so this project will allow us to combine our technical expertise to create something truly exceptional."
While the micro-turbine technology showcased in the concept will not feature in the production car, it will continue to be developed by parent company Tata for future projects.
The production C-X75 will instead be powered by an advanced internal combustion engine. This unit will be small and of low capacity, but heavily boosted. There will also be two electric motors, one for each axle.
"The engine's compact size allows it to be mounted low in the car for optimum weight distribution and to retain the concept's stunning silhouette. This will make the Jaguar C-X75 a bona fide hybrid supercar capable of silent electric running with an extensive EV range in excess of 50km," explained Bob Joyce, Group Engineering Director, Jaguar Land Rover.
Comments