Vauxhall launches most powerful Corsa ever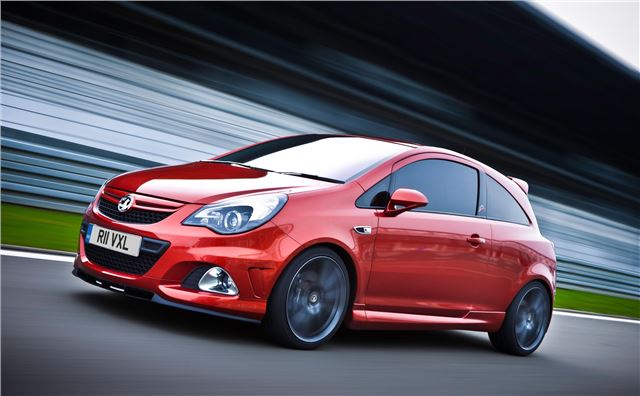 Vauxhall has shown the first official pictures if its new Corsa VXR Nurburgring Edition, the most powerful Corsa ever made. It's capable of 143mph and can hit 60mph from a standstill in 6.5 seconds.
This new version will be available from late May at a cost of £22,295, and features the same 1.6-litre turbocharged engine from the existing Corsa VXR, but reworked to produce more power and more torque. When using 98 RON fuel, maximum power is now 205PS at 5750rpm, and peak torque is 280Nm. A less restrictive exhaust and a modified engine management system both contribute to the improved figures.
In order to keep all the power in check Vauxhall has fitted a multi-plate limited slip differential, which helps reduce torque steer under hard acceleration and understeer in bends.
Bespoke Bilstein suspension also helps improve handling, which has been tested at the famous Nurburgring Nordschleife. The new springs and dampers also contribute to the look of the car, which sites 20mm lower at the front and 15mm lower at the rear.
New Brembo brakes and a reprogrammed ABS and traction system should help keep the Corsa VXR Nurburgring Edition on the road and out of the verge.
To help differentiate the Nurburgring Editon from a regular VXR Vauxhall has given it a visual overhaul. There's a stainless steel dual exhaust, gloss-grey forged aluminium wheels and unique badges. There are also two new colours, 'Grasshopper' green and 'Henna' red. Nurburgring lettering on the sill plates and bespoke stitching on the seats, gearshift console and handbrake finish off the interior. 
Comments