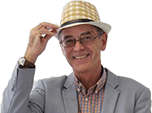 New Mercedes-Benz CLS revealed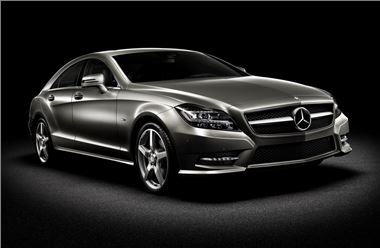 Mercedes-Benz will unveil its new CLS at the Paris Motor Show this October. The original Mercedes-Benz CLS was launched in 2005 and still stands out in the Mercedes-Benz line-up thanks to its unique style. The new model carries on this distinctive looks but retains the four-door coupe style with a long bonnet, narrow windows and a sleek profile.
But the big news is the introduction of a four-cylinder diesel with 204bhp which will offer higher economy and lower CO2 emissions. This will sit alongside a range of powerful engines including a 261bhp 3.5-litre V6 diesel, and V6 and V8 petrols with 302bhp and 435bhp.
The styling of the new CLS is quite reminiscent of the Mercedes-Benz SLS AMG. The grille features the large central star, which like other Mercedes-Benz coupes, while the large, elongated dark air inlets with black grilles also add to the aggresive look. Another distinguishing feature is the full LED headlamps, which are the world's first to offer all of the regular dynamic light functions using LED technology. A total of 71 LED's not only provide an unmistakable appearance, but also a significantly enhanced view of the road compared with previous systems.
The interior includes a wrap-around effect cockpit with a high line that sweeps from the driver's door over the instrument panel and across to the front passenger door. The central display has also been integrated into the upper part of the instrument panel. Five interior colours, five trim designs and also three qualities of leather are available to choose from.
There's a range of new materials available in the cabin including a mix of satin and high-gloss finishes on the metal surfaces along with matt galvanised air vents and a high-gloss-trimmed analogue clock. Buyers can also choose between three exclusive types of wood: high-gloss brown burr walnut, high-gloss black ash and satin-finish light-brown poplar.
The new Mercedes-Benz CLS is set to go on sale in January 2011 and although prices haven't been officially announced, the V6 diesel model is expected to cost around £48,000.
Comments