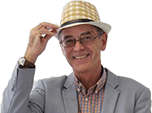 New stylish Citroen C4 hatchback unveiled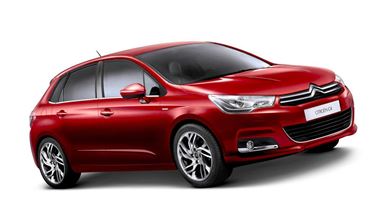 These are the first official pictures of the all-new Citroen C4 - a car which the French manufacturer hopes will be good enough to take on the likes of the Ford Focus and Volkswagen Golf. It's promising exceptional levels of quality, interior space and comfort, along with responsive handling, so it should be a big improvement on the current model.
In terms of styling, it clearly takes its influence from the impressive Citroen C3, introduced earlier in 2010, with a smooth shape, an aggressive front end and those disctinctive lights at the back. It's longer and taller than the current Citroen C4 which translates into better interior space and a larger boot.
Drivers will be able to adjust the colour of the instrument display, select their own 'polyphonic' sound alerts, finely adjust the intensity of the air-conditioning while some models even come with a new massage function on the front seats.
No details on engines have been released yet but the new Citroen C4 is likely to use existing Citroen petrol and HDi engines. It will also be available with a new micro-hybrid e-HDi which features the latest generation Stop & Start system to help drop CO2 emissions to 109g/km at launch - and 99g/km on future models.
Equipment available will include the EGS (Electronic Gearbox System), hill start assist, an automatic electric parking brake, a Lane Departure Warning System and xenon directional headlamps. On top of this there will also be new features such as a new blind-spot monitoring system, a cornering light function, cruise control and speed-limiter with road speed memory settings.
The new Citroen C4 will go on sale in the UK in early 2011 with prices expected to start at around £15,000.
Comments