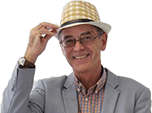 New engines for Alfa Romeo Brera & Spider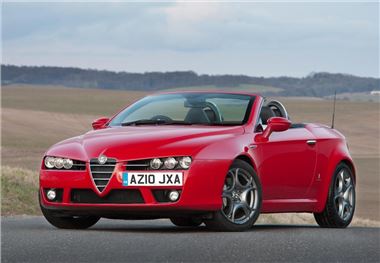 Alfa Romeo has added two new engines to the Alfa Romeo Spider and Brera line-ups including the superb 1750 TBi with 200bhp that was first seen in the Alfa Romeo 159. The other engine is an efficient 2.0-litre diesel that promises impressive fuel economy of more than 50mpg and low CO2 emissions.
The 1750 TBi may sound like a bit of a mouthful but it's proved to be a great engine in the 159 and so should be a perfect fit for the sporty Spider and Brera. The turbocharged engine delivers 200bhp and plenty of torque which helps propel the Brera from 0-62mph in 7.7 seconds (7.8 seconds for the Spider), but it's the in-gear acceleration and flexibility of the engine that Alfa is keen to highlight. Economy is a reasonable 34.5mpg.
The other new engine is the 2.0 JTDm with 170bhp which uses Alfa's renowned MultiJet technology to provide great low down pulling power. It accelerates from 0-62mph in 8.8 seconds when fitted in the Brera (9.0 seconds in the Spider) while the common rail diesel also promises refinement. Best of all, it can average 52.3mpg and emits 142g/km of CO2.
A new Italia Independent trim is also available for both models which gets a distinctive matt black titaniuim finish, 18-inch black opaque 'turbine' design alloy wheels, red brake calipers and an Alfa 8C inspired aluminium fuel cap.
Inside, there's a sporty leather steering wheel and gear knob with red stitching, carbon-fibre trim inserts, sports dials, black leather sports seats, aluminium sports pedals and a high-tech sat-nav sytem with Blue&Me.
Comments