Range Rover to build five-door Evoque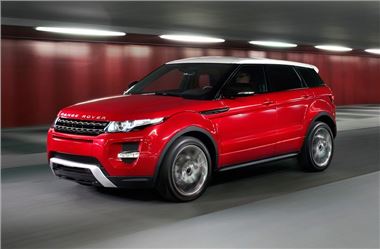 Range Rover has confirmed that it will be build a five-door version of its exciting new Evoque crossover. The decision was made public at the Paris Motor Show ahead of the cars official launch in mid-2011. And with prices expected to start at a very competitive £30,000, the newcomer from Range Rover will doubtless be a popular choice among style-conscious buyers.
We've already had full details on the three-door Evoque and there have been plenty of rumours about a five-door variant since then. Although there's only one picture at the moment, it's clear that the more practical version of the Evoque looks just as good as the three-door with a less raked roof, but still with a very sleek profile. It's certainly unlike any other SUV on the market and promises a luxury interior combined with low running costs.
There are no confirmed details for the five-door Evoque but it's like to be very similar to the three door which has CO2 emissions of less than 130g/km and claimed fuel economy of around 58mpg making it the lightest and most fuel-efficient Range Rover ever. This is down to lightweight construction methods and the availability of a front-wheel drive variant while new state-of-the-art petrol and diesel engines will come with direct injection and stop-start. The Range Rover Evoque also adopts low CO2 systems such as Electric Power-Assisted Steering (EPAS) and is built to maximise end of life recyclability.
The Evoque's turbocharged powertrain line-up consists of two advanced 2.2-litre turbodiesel derivatives, with either 190bhp or 150bhp and the front-wheel drive model with the 150bhp 2.2-litre engine achieves a claimed 58mpg and sub 130g/km CO2 emissions. The four-wheel-drive 2.2-litre 150bhp has a claimed 50mpg and less than 145g/km of CO2. A new 240bhp, 2.0-litre Si4 petrol engine combines direct fuel injection, turbocharging and twin variable valve timing for exceptional driveability and fuel efficiency with a 0-60mph time of 7.1 seconds.
Click here to read our 2010 Paris Motor Show A-Z guide.
Comments