Volvo unveils new V40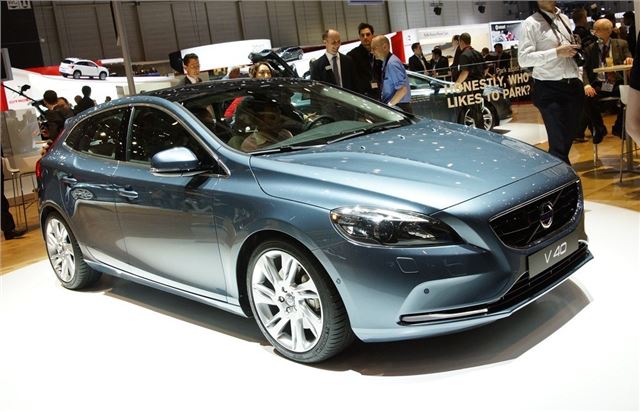 Volvo has officially unveiled its new V40 at the Geneva Motor Show. The five-door hatchback may look similar to the larger V60, but in terms of size it's an alternative to the BMW 1 Series and Volkswagen Golf. It will go on sale in May with prices expected to start at around £19,000.
The brand is hoping that a combination of style, quality and a Scandanavian-inspired interior will attract buyers with 'features that buyers of modern luxury cars want'. These include are a world-first pedestrian airbag, a Lane Keeping Aid with automatic steering and a Park Assist Pilot that aids parallel parking. The interior has been designed around the driver but you can expect good passenger space too, even in the back.
Volvo is also promising 'class-leading driving dynamics' and driving pleasure, something which has been missing from its latest models like the S60 and V60. The engine range will include DRIVe diesels with stop/start and brake energy regeneration that emit just 94g/km of CO2 - with manual and automatic gearboxes. At the top end there will be a T5 model with more than 250PS and a 0-62mph time of 6.7 seconds.
Other features include Volvo's Pedestrian Detection system with full auto brake. The City Safety low-speed collision avoidance system has been further developed and now works at up to 31mph compared to 19mph on current models. Volvo is aiming for a maximum five-star Euro NCAP rating.
Buyers can specify various options, including a styling kit with diamond-cut alloy wheels, square tail pipes, rear diffuser, and roof spoiler. Buyers can also pick a panoramic glass roof, which can be blocked with an electronically controlled fabric curtain. Additionally, buyers can pick a full TFT screen in place of traditional dials.
The interior features ambient lighting, which can be switched through seven different modes, with red-to-blue lighting to suit the interior temperature. LED lighting plays an important part in the exterior, too, with LED running lights, brakes and number plate illumination.
Steering wheel controls, Bluetooth, climate control, turn by turn navigation, high spec audio and a smartphone app to control key in car functions are among the key equipment. Full UK specification is yet to be confirmed.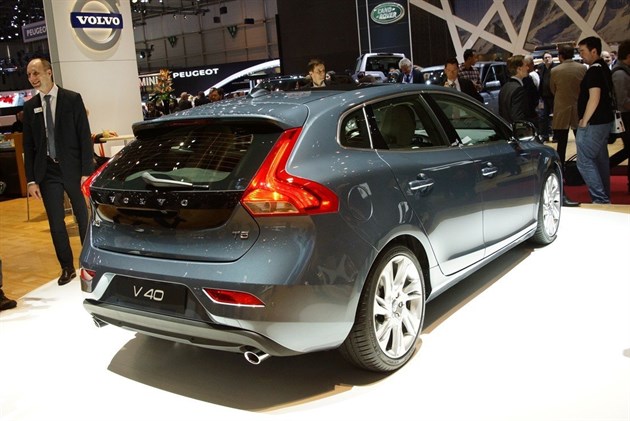 Comments