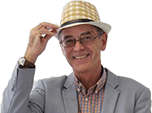 Geneva Motor Show 2012: Suzuki unveils low emissions concept car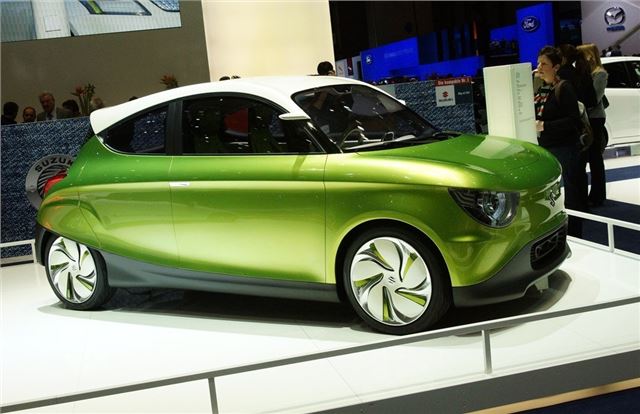 Suzuki unveiled its G70 Concept at the Geneva Motor Show. The unusual looking four-door is a new 'vision for a compact car incorporating minimal weight and elaborated dynamics' according to the brand, which may explain the odd design.
The G70 weighs in at just 730kg - that's roughly half what a Ford Mondeo weighs - and has been designed to minimise wind drag. As a result CO2 emissions are just 70g/km.
Suzuki will also show its Swift Range Extender which uses a 660cc three-cylinder petrol engine linked to an electric generator. It was first show in the Geneva Motor Show in 2010 but has since undergone further improvements including a battery driving range of 30km - a 100 per cent increase. Compared to a standard electric vehicle that uses just battery power, the Range Extender has a more compact lithium-ion battery that's quicker to charge, weighs less and is cheaper.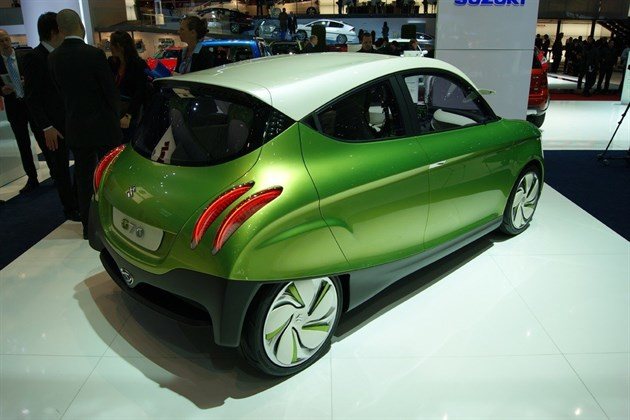 Comments