Geneva Motor Show 2012: Land Rover takes the roof off the Range Rover Evoque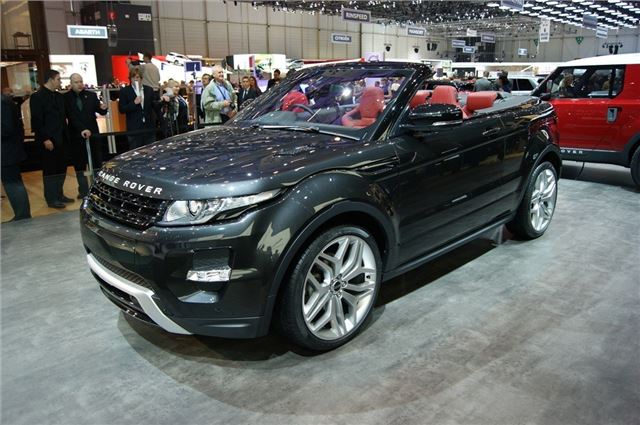 Land Rover has taken the wraps off an Evoque convertible at the Geneva Motor Show. While it is technically a 'concept', it's said to be close to becoming a production reality and in showrooms by 2013.
It will be shown at the Geneva Motor Show to gauge the public's reaction, similar to the tactic the company used last year with the Land Rover DC100.
The majority of the car is standard three-door Evoque, though this version gains a fully-retractable canvas roof and drop-down rear tailgate. It's business as usual inside, too, with leather seats, premium sound system and an eight-inch touch-screen.
Land Rover has also developed a roll-over protection system which hints at how production-ready the project really is. Prices are expected to be 10-15 per cent more than the standard three-door and it's expected to be offered with only the most powerful petrol and diesel engines. That would mean it would start at around £30,000.
The show car also has metallic Causeway Grey paint and 21-inch Titan alloy wheels. Land Rover is not the only manufacturer unveiling a convertible SUV at the show. Ssangyong has unveiled the XIV-2 concept.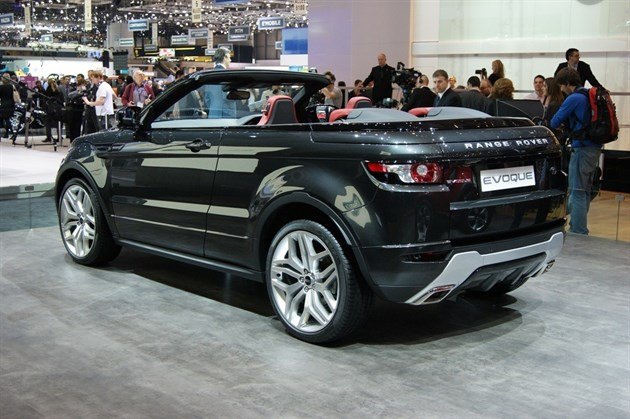 Comments