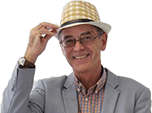 Wraps come off new Kia Rio at Geneva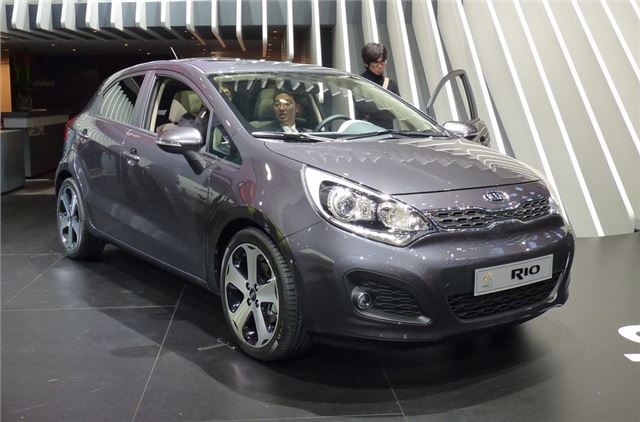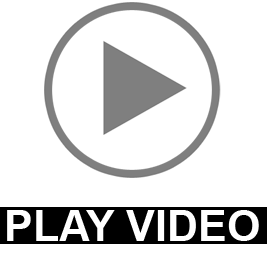 Kia's all-new fourth-generation Rio is not only a stylish and attractive new car, one of its engines emits just 85g/km CO2, the lowest of any production car in the world. We were there as the wraps were taken off, as you can see from the video at the bottom of this page.

The new Rio model is longer by 20 mm, wider by 25 mm, and lower by 15 mm and features a wheelbase extended by 70 mm to 2,570 mm - greatly enhancing passenger space and cargo capacity.
Manufactured for the first time with a choice of 5-door and 3-door bodystyles, the new KIA Rio is intended to sell in substantially greater numbers than the the previous third generation Rio.
To lower fuel consumption and help achieve Rio's class-leading emissions, Kia engineers have carried out an extensive programme to shed weight across a broad range of components.  As a result, although new Rio is a significantly larger car than the third-generation model with extra equipment, its weight-gain has been kept to a minimum.
The 5-door version of new Rio will go on sale in the UK from September with the all-new 3-door model on sale from early 2012.  Both versions will be manufactured exclusively at Kia's Sohari plant in Korea.
To complement the striking exterior, Rio's interior design has also been transformed, with a clean sophisticated theme.  The concept follows the corporate Kia interior philosophy with the characteristic horizontal instrument panel, accentuating the feeling of width and space.
As in other recently-launched Kia models, the 'three cylinder' instrument cluster, precise instrument graphics and clear functionality - have been retained.  New for Rio are the centrally-located toggle switches, which are neatly integrated into the central heater unit, and control some of the secondary functions.
The sophistication of this interior concept is also reflected in the breadth of trim options which give the car a genuine premium feel.  The bespoke feel of the interior underlines the new focus for Rio as a mature and compact premium car.
Optional features available on new Rio cars for the UK market will include smart-key entry system, RDS radio CD player with MP3 compatibility plus AUX, iPod and USB connections, Bluetooth® handsfree (with voice recognition available from December 2011), climate-control air-conditioning, heated front seats and LED daytime running lights.
The new Rio's cabin is more spacious.  The base of the windscreen is moved forwards by 156 mm and up by 18 mm, while the 70 mm longer wheelbase and 25 mm wider bodyshell bring space benefits for all occupants and luggage capacity.  Front legroom is increased by 45 mm, front headroom by 8 mm.
The boot space is 100 mm wider and the capacity is now 288 litres - a 7% improvement over the previous model.  The backrest of the rear seat is split 60/40 for maximum versatility.  Users can fold the backrest down, to create an almost flat-floored load area.
Cabin storage includes a larger, 15-litre glove box, a larger centre console with 3-litres of extra capacity and pockets to hold a 1.5-litre bottle in the front doors and a 0.5-litre bottle in the rear doors.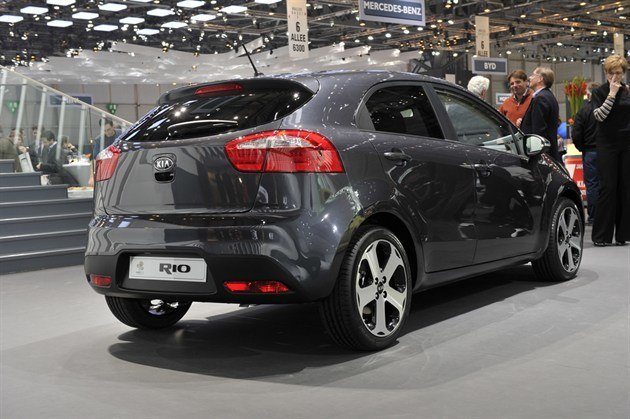 Four highly efficient engines with 70-to-109 ps output
In the UK the new Rio will offer customers a choice of four highly efficient three- and four-cylinder engines - with a 70-to-109 ps power range - and a CO2 base-line rating from just 85 g/km, plus fuel consumption as high as 88.3 mpg.
In many countries, diesel power is the preferred option in this segment and Rio will be available with two versions of Kia's 'U2' power unit - both fitted with 16-valves and a Waste Gate Turbo.  The 1.4-litre generates 90 ps and 216 Nm of torque, while the 1.1-litre produces 70 ps and 162 Nm.  Both engines deliver maximum torque from just 1,750 rpm.
Buyers who prefer their new Rio powered by petrol can select from a 1.4-litre Gamma or 1.25-litre Kappa engine.
A well-proven power unit in the Kia line-up, the updated 'Gamma' has friction-reducing modifications and dual Continuously Variable Valve Timing, to achieve a responsive performance and competitively modest fuel consumption.  With maximum output of 109 ps and peak torque of 136 Nm, this engine powers the fastest Rio - accelerating to 100 kph (62 mph) in 11.5 seconds and reaching a top speed of 181 kph (112 mph).
Kia's advanced 'Kappa' family of engines - also appearing in the New Picanto at the Geneva Show - features dual CVVT, a cast aluminium block, off-set crankshaft, maintenance-free timing chain and low-friction 'beehive' valve springs.  These technologies significantly improve efficiency and reduce exhaust emissions.  The 1.25-litre engine in Rio delivers 85 ps and 117.8 Nm of torque, while achieving fuel economy of 58.8 mpg.
Rio models will have a CO2 rating of 94-to-124 g/km.  In the UK, these figures can be further reduced by specifying Kia's optional fuel-stretching ISG technologies (automatic stop-start, advanced alternator control, upgraded starter motor and low-rolling resistance tyres) - available on selected UK models.
Equipped with ISG, Rio's emissions will range from 85-to-114 g/km, so the two diesel models (under 100 g/km) qualify for local emissions-based tax savings, where available.  For these models, fuel economy will range from 88.3 to 58.8 mpg, contributing to lower running costs.
Standard transmission for both diesels and the larger petrol engine will be a six-speed manual gearbox, while the 1.25-litre 85 ps petrol engine has a five-speed box.  A four-speed automatic gearbox will be available as an option on the 1.4-litre 109 ps petrol engine.
Improved stability, ride and refinement
Developed from the previous model, the New Rio's suspension and running gear has been engineered to carry over that popular car's responsive handling while improving stability, ride quality and refinement - in line with heightened customer expectations.
The electric power-assisted rack and pinion steering now features a combined torque/angle sensor to protect against side wind gusts.  It is geared to require 2.8 turns (lock-to-lock) and the steering wheel is adjustable for both height and reach.
Mounted on a sub-frame to isolate road shocks, the MacPherson strut front suspension is largely unchanged, with small alterations to accommodate the new model's longer wheelbase, wider track and different weight distribution.
The Coupled Torsion Beam Axle at the rear is stiffer therefore reducing under-steer and the strength of the connection between the trailing-arms and the stub-axles is doubled, improving stability.  Wheel travel is increased by 10 mm and the geometry is improved to reduce bump-steer and deliver a more compliant ride.
An all-disc braking system - with 256 / 262 mm (front / rear) diameter discs - is standard on all new Rio models fitted with Electronic Stability Control.  The performance of the braking system is supported by ABS anti-lock, electronic brake force distribution and emergency 'brake assist' systems.
Comprehensive 'active' and 'passive' safety
For new Rio, an all-new bodyshell was created using a higher percentage of high-strength steel than the third-generation model, enhancing strength and rigidity.  Special attention was given to strengthening the engine-bay longitudinal side members, floor panel side members, floor level cross-member between the B-pillars and the transverse dashboard bulkhead.
Kia's engineers are confident that new Rio will achieve a 5-Star safety rating in EuroNCAP crash tests, following the top ratings scored by cee'd, Venga, Soul, Sportage and Sorento.
In the UK, standard safety equipment will include electronic stability control, six airbags and 'active' front seat head restraints, to protect against whiplash injury in a rear impact. A new system called Emergency Stop Signal will be available for additional safety.  To alert following drivers that the car is slowing rapidly, sensors detect when the driver is braking suddenly and hard, and then automatically flash the brake lights three times.
Measures to minimise NVH include increasing the rigidity of the car's bodyshell structure with a stiffer steering column support bracket, reinforced panels within the C-pillar, strengthened rear fascia and increased stiffness for the inner and outer skins of the tailgate, plus larger hydraulic mountings for the engine and transmission to dampen vibrations.
Engines
| | | | | | |
| --- | --- | --- | --- | --- | --- |
|   |   | 1.4-litre | 1.25-litre | 1.4-litre | 1.1-litre |
| Fuel type |   | Petrol | Petrol | Diesel | Diesel |
| Displacement | cc | 1,396 | 1,248 | 1,396 | 1,120 |
| Power output | ps | 109 @6000 rpm | 85 @ 6000 rpm | 90 @ 4000 rpm | 82 @ 6400 rpm |
| Torque output | Nm | 136 @ 4200 rpm | 118 @ 4000 rpm | 216 @ 1750 rpm | 94 @ 3500 rpm |
| Engine details |   | Gamma 4-in-line, DOHC, four-cylinder with dual CVVT | Kappa 4-in-line, DOHC, four-cylinder with dual CVVT | U2 4-in-line, DOHC four-cylinder with  WGT | U2 3-in-line, DOHC three-cylinder with  WGT |
Transmission
| | | | | |
| --- | --- | --- | --- | --- |
| Transmission type | Six-speed manual | Five-speed manual | Six-speed manual | Six-speed manual |
|   | Four-speed auto |   |   |   |
Suspension, steering and braking
| | |
| --- | --- |
| Front axle | Fully independent subframe-mounted MacPherson struts    with coil spring, gas-filled shock absorbers and anti-roll stabiliser bar. |
| Rear axle | Semi independent CTBA with separate coil springs and gas-filled shock absorbers |
| Braking system | Ventilated front discs 256 x 22 mm, and solid rear discs  262mm x 10mm with ABS and EBD and ESC |
| Steering | MDPS electric power-assisted, rack-and-pinion, 2.8 turns  lock-lock |
| Wheels | 15 inch x 5.5J/ 16 inch x 6.0J/ 17 inch x 6.5J |
| Tyres | 185/65 R15 / 195/55 R16 / 205/45 R17 |
Dimensions and weights
| | | |
| --- | --- | --- |
| Wheelbase | mm | 2,570 |
| Overall    l / w / h | mm | 4,045 / 1,720 / 1,455 |
| Front / Rear overhang | mm | 805 / 670 |
| Front / Rear track | mm | 1,520 / 1,525 |
| Head / Leg / Shoulder room front | mm | 1,015 / 1,112 / 1,350 |
| Head / Leg / Shoulder room rear | mm | 960 / 790 / 1,324 |
| Luggage capacity (VDA) | litres | 288 |
| Turning circle | metres | 10.4 |
Performance and fuel consumption
 

 

1.4-litre

1.25-litre

1.4-litre

1.1-litre

 

 

Petrol

Petrol

Diesel

Diesel

Acceleration (0-100 kph)*

seconds

11.5

13.0

14.2

16.4

Maximum speed*

kph

181

167

171

161

Fuel consumption**

Fuel consumption w. ISG**

mpg

54.3

58.8

58.8

65.7

68.9

80.7

80.7

88.3

CO2

CO2 (with ISG)

g/km

124

114

114

104

109

94

94

85

Fuel tank capacity

litres

43

43

43

43
* Figures stated are manufacturer's estimates
** Figures are for combined cycle
Comments