Ford to introduce 1.0-litre EcoBoost engine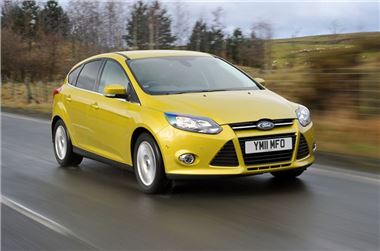 Ford is to fit a tiny, 1.0-litre three cylinder engine to the Focus from 2012. This new downsized engine produces the same amount of power as a conventional 1.6-litre but with improved fuel economy and sub 120g/km emissions.
Downsized engines like the 1.0-litre EcoBoost use technologies like direct injection and turbocharging to improve economy with no loss in performance. Two versions of the new engine will be available from early 2012, a five-speed 100PS unit and a six-speed 120PS unit.
The high performance design of the turbocharger means there is next to no turbo lag, so peak torque is available over a wide area of the rev range – from 1,300-4,500rpm.
The new engine will eventually be fitted to the C-MAX and B-MAX, but will debut next year in the Focus. 
For live Frankfurt coverage, with news from the press conferences as it is announced, click here. 
Comments