Honest John's Deals of the Week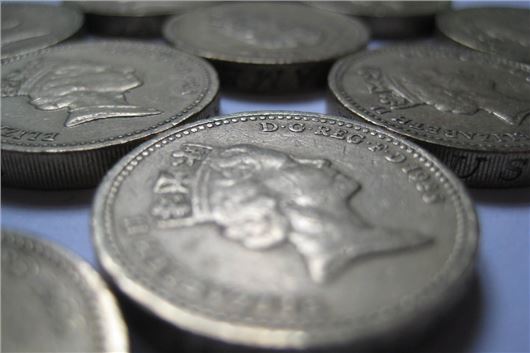 Published 29 June 2016
Each week the HonestJohn.co.uk team searches the market to find you the best money-saving deals and discounts on everything from new cars, to insurance and accessories. 
Visit this page regularly in June to see how much you could save on your everyday motoring. 
The best SUVs for under £30k | Top 10: small cars for under £100 a month
Wednesday 29 June 
Get a Tom Tom sat nav for just £50 with Halfords. The retailer is selling ex-display Tom Tom Start models with lifetime UK and Ireland map updates for £50 – a saving of £79.99. What's more, from 12pm - 2pm today you can get a futher 10 per cent off everything. 
Tuesday 28 June 
Mercedes-Benz is offering a deposit contribution of almost £7000 on the E-Class 220D. The offer applies to buying with Mercedes' Agility PCP scheme, with the total payable over three years amounting to an effective £2000 discount on the official on-the-road price.
Monday 27 June 
Get a Tom Tom Start five-inch sat nav for £79.99 on Amazon. Normally £99.99, the navigation device includes maps of UK and Ireland and features free map updates for the life of the device. 
Friday 24 June 
Save more than £2000 on a new Jaguar XE when you buy on PCP. Jaguar's PCP scheme is offering a healthy £2374 contribution towards the XE 2.0dand the total payable over three years is only slightly higher than the official on-the-road price when you purchase outright.
Thursday 23 June 
Get a Karcher K2 pressure washer for under £100. Argos has knocked £35 off, which means you can get the 1400W unit with accessories and two year warranty for £94.99. 
Wednesday 22 June 
Save £500 on a new Peugeot 3008. The 3008 is due to be replaced with a new model in November and is available on zero per cent finance and with a £500 deposit contribution from Peugeot.
Tuesday 21 June 
Triple your Tesco Clubcard points when you buy selected tyres at Black Circles. The tyre fitter is offering 3x points on eligible Avon, Michelin and Yokohama tyres.
Monday 20 June 
Bag £50 of food shopping vouchers when you take out car insurance with the Co-op. The deal is open to new customers only and you must buy your insurance direct from the Co-op and not through a price comparison website. 
Friday 17 June 
Honda is offering a £3000 deposit contribution on the CR-V until the end of June when you finance on PCP. The offer is dependent on a customer deposit of £5304 and annual mileage of 10,000.
Thursday 16 June 
Reader offer: Discounts on one, two or three year motor warranties with Warranty Direct. Warranty Direct is offering up to 15 per cent off to Honest John readers on all motor warranties purchased.
Wednesday 15 June 
Get free in-car wifi when you take out breakdown cover worth £99 or more with the RAC. The RAC will send you an EE wifi device that will plug into your car's 12v power socket. The EE contract is free for the first year only.
Tuesday 14 June 
Save more than £6000 on a new BMW 5 Series GT. BMW is offering dealer deposit contribution of £6140 when you purchase a 520d GT in M Sport with BMW Select PCP.
Monday 13 June 
Save on city centre parking with Tesco Clubcard. Simply exchange £5 Clubcard vouchers and you'll receive £10 back in Q-Park tokens, which you can use at any participating Q-Park location. 
Friday 10 June 
Reader offer: Going away this weekend? Save 15 per cent on airport parking. HonestJohn.co.uk has teamed-up with Purple Parking to offer an exclusive discount of up to 15 per cent for all readers on airport parking, including Meet and Greet and Park and Ride services.
Thursday 9 June 
Trade in your old dash cam and get 20 per cent off a brand new one. You can get a discount off any Nextbase dash cam by trading in an old product at any Halfords store. The offer ends on 27 August.
Wednesday 8 June 
Save £11,000 on a new Audi A8. The deal has a £14,000 deposit contribution from Audi, which, even after the modest interest rate is taken into account, essentially hands the customer an £11,000 discount at the end of the four-year term should the customer pay to own the car outright. 
Tuesday 7 June 
Free breakdown cover when you take out car or van insurance with Be Wiser. The offer is only valid for new customers who take out vehicle insurance direct (not via a comparison site) and includes free gadget cover and legal assistance. 
Monday 6 June 
£50 House of Fraser vouchers when you buy Goodyear All Season tyres at Kwik Fit. Buy two or three Goodyear Vector 4Seasons tyres to claim £25 in vouchers or get £50 when you buy four. The offer is only available on online purchases.
Friday 3 June 
Get £1500 deposit contribution on a new Skoda Superb when you purchase with Skoda Solutions PCP. The offer applies to 1.4 TSI 150 models only and is limited to an annual mileage of 10,000 miles. 
Thursday 2 June 
Free kindle when you buy four Pirelli tyres with ATS Euromaster. The deal is valid for online purchases only and you must buy four Pirelli car, van or 4x4 tyres in a single transaction to qualify. 
Wednesday 1 June 
Reader offer: 10 per cent off ALA GAP Insurance. HonestJohn.co.uk readers can get an exclusive discount until 30 June. 
Comments
Author

Dan Powell
Latest