Honest John's Deals of the month - May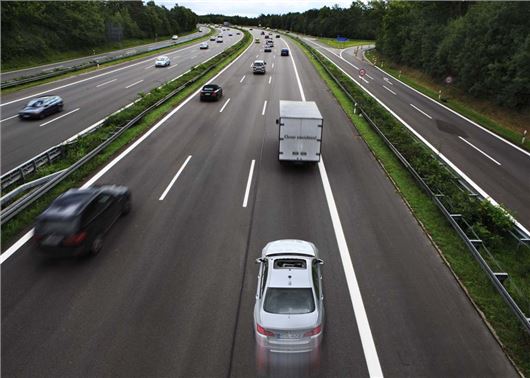 Published 22 May 2015
Each day the HonestJohn.co.uk team analyses the market to find the best money saving deals. These offers span everything from a few pounds off your breakdown cover renewal to cutting thousands off the cost of a new car.
Visit this page regularly to find the latest offers and discounts. 
Top 10 tips for buying a new car / Car finance advice / Fuel cost calculator
Tuesday 26 May
Drive the Deal is offering the Renault Zoe for £8130. The price is based on a 36 month PCP and includes a £4660 finance deposit contribution and £5000 government discount. It excludes battery hire.
Friday 22 May
Tesco Clubcard boost this weekend. That means £5 worth of Clubcard vouchers gets you £10 to spend.
Thursday 21 May
Save up to 30% on vehicle cover bundles with the AA. The recovery specialist has a range of deals, with savings varying from £15 - £30. 
Wednesday 20 May
10% off ALA GAP Insurance. Simply enter the promotional code, HJ15 to receive an exclusive 10% off.
Tuesday 19 May
Get £750 deposit contribution on a new Dacia. The offer applies to customers buying a new Duster Ambiance dCi 110 4x2 on finance, while £500 contribution is available on Sandero and the Logan models. 
Monday 18 May
Save up to 15% on a car warranty with Warranty Direct. Warranty Direct is offering an exclusive discount to Honest John readers on all motor warranties purchased. 
Friday 15 May
£5 off RAC hazard lights. Be seen up to 1 km at night with the RAC Personal Hazard Light. Save £5 on the usual sale price of our battery and rechargeable versions.
Thursday 14 May
£60 M&S voucher when you take out car insurance with Age UK. The deal is for new customers only and runs until 18 May.
Wednesday 13 May
£25 off Avon tyres. ATS Euromaster has teamed up with Avon to offer £25 off four Avon car, van and 4x4 tyres exclusively online. The deal ends on 31 May..
Tuesday 12 May
Get £500 worth of free fuel. Vauxhall is giving away free fuel on selected cars and vans. The offer runs from 15 - 18 May and applies to new vehicle purchases only. 
Monday 11 May
Need some cheap breakdown cover? You can get 12 month's RAC cover in return for £18 Tesco Clubcard vouchers.  
Friday 8 May
Drive the Deal is offering up to £2301 off list prices on the new Mazda2, including a £750 discount conditional upon taking out a PCP finance plan. 
Thursday 7 May
Halfords is offering a 13 per cent discount off the Nextbase InCarCam 402G Professional dash camera. It is priced at £129, saving £20.99 off the usual price.
Wednesday 6 May
Sealey has spring discounts across dozens of tools and other pieces of garage equipment. Discounts vary depending on the item.  
Tuesday 5 May
Buyers can get £30 off the Garmin Nuvi 52LM sat nav when ordering through Amazon. That is a reduction of 27 per cent off the RRP of £109.99.
Comments
Author

Dan Powell
Latest