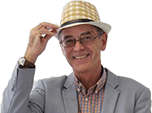 Honest John's Deals of the Month - March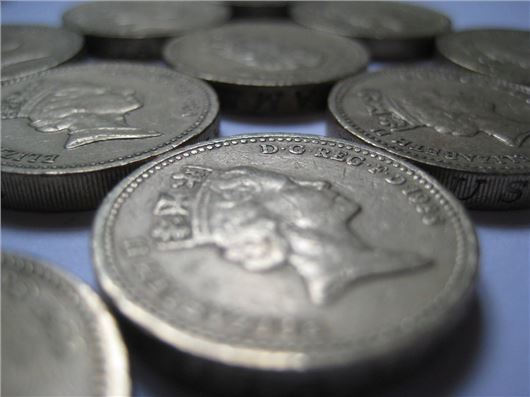 Published 27 March 2015
HonestJohn.co.uk searches the market to find you the best deals, discounts and money saving offers. 
Each day we'll update this page with the best deal of the day, saving you cash on everything from accessories to new cars.
Top 10 tips for buying a new car / Car finance advice / Fuel cost calculator
Tuesday 31 March
Save £500 when buying a new Ford C-Max. Ford is offering savings on all five-seater models.  
Monday 30 March
Get £20 shopping vouchers with AA car insurance. The offer is valid for new customers until 31 March. The vouchers cover all high street stores, including Boots, Debenhams, House of Fraser, WHSmith, Waterstones and M&S.
Friday 27 March
TomTom has launched a free version of its Go mobile phone navigation app. Free users can use the app to navigate up to 50 miles per month, or can upgrade to a full, unlimited subscription for £14.99 per year, or £34.99 for three years.
Thursday 26 March
Get £50 worth of food vouchers with Co-operative car insurance. Available to new customers only and excluding young drivers, the deal gives free shopping vouchers to anyone taking out a new policy. 
Wednesday 25 March
Get free car insurance with a new Vauxhall. Customers aged 21-75 can get one year's free cover with selected Adam models. 
Tuesday 24 March
Save 20 per cent on engine oil with Halfords. The retailer is offering discounts on all selected five-litre engine oils, ordered online or in-store. 
Monday 23 March
Learning to drive? Red Driving School is giving 50 per cent off first two hour lessons. You can also get four hours for the price of three or six hours for the price of five on selected lessons. 
Friday 20 March
Does your car or van need a spring clean? B&Q has cut £33 off the price of a new Karcher K2 pressure washer kit. That means you pay £107 instead of the RRP of £140.
Thursday 19 March
Save up to 15 per cent on car warranty with HonestJohn.co.uk. Warranty Direct is offering an exclusive discount to our readers on all motor warranties purchased. 
Wednesday 18 March
Save £2000 on a new pick-up. Mitsubishi has knocked a considerable about off the price of a new L200, with the range starting from just £15,000.
Tuesday 17 March
Did you know you can buy a new navigation device from just £39.99? Argos is offering Binatone five-inch unit with lifetime maps for half price.
Monday 16 March
Vauxhall Finance is giving up to £2000 towards the deposit of a new Astra Sports Tourer. The offer applies to customers who buy with Vauxhall Flexible Finance, with payment terms between 24 to 60 months.
Friday 13 March
Are you over 50 and looking for car insurance? The Post Office will guarantee to beat any like-for-like quote by at least £50.
Thursday 12 March
Get free breakdown and theft-tracking with Admiral car insurance. The offer applies to LittleBox customers who agree to have a telematics system fitted to their car.
Wednesday 11 March
Apprentices save 10 per cent at ATS Euromaster. The discount is available on all products. Simply produce a valid apprentice discount card to save.
Tuesday 10 March
Save money on parking. Reduce the cost of parking by using Tesco Clubcard vouchers with Q-Park. Simply exchange £5 in vouchers and you'll receive £10 back in Q-Park tokens.
Monday 9 March
Want quadruple Nectar points? You can get up to 60000 points with RAC membership. The offer ends 19 March.
Friday 6 March
Alfa Romeo is offering £2750 deposit contribution on selected Giulietta models. The deal applies to cars bought with Alfa Romeo finance and includes Progression, Sprint and QV Line trims.
Thursday 5 March
Want free fuel? ATS Euromaster is giving away up to £100 free fuel cars with two or more Michelin car, van or 4x4 tyres. 
Wednesday 4 March
There's big savings to be made on the outgoing Fabia, with Skoda looking to clear its showrooms in time for the all-new model. As a result, you can get a Fabia hatch SE 1.2 69PS for £9595 – a discount of 20 per cent.
Tuesday 3 March
Save money on GAP insurance with ALA. The insurance provider is offering HonestJohn.co.uk readers 10 per cent off GAP cover.
Monday 2 March
Volkswagen has knocked a considerable £7000 off the Phaeton's list price, which means it undercuts its rivals – Mercedes-Benz S-Class and Jaguar XJ - by more than £10,000, with prices starting at £48,550.
Comments
Author

Dan Powell
Latest