April Fools' Day – Best automotive-themed pranks
Published 1 April 2019
From road-colouring tyres to mountaintop EV charging points, the automotive industry has gone into an April Fools' Day overdrive with spoof news and launches.
Here's our round-up of the automotive-themed pranks from April Fools' Day 2019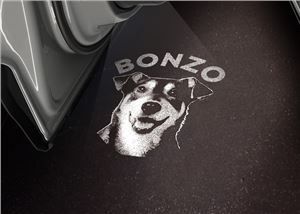 1
Personalised puddle lights
Want to see someone you really love like your partner or pet each time you open your car door? Skoda's coming to your rescue with its ProjectaPal lighting system. This all-new system projects the image onto the road surface below the door, providing an instant reminder of a loved one whenever you get in or out of your car. Owners can create a bespoke reminder or link to their diary so they never forget to put their bins out.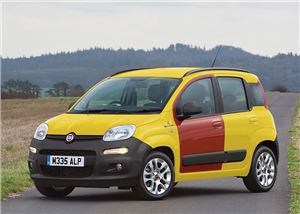 2
Fiat Panda 'Hawaii'
Created as a tribute to the iconic Fiat Cinquecento that starred in several episodes of the cult TV show 'The Inbetweeners', the Panda 'Hawaii' will be offered with free insurance to all first-time, teenage driver. Fiat has also brought its iconic 899cc overhead valve engine back into production specifically for this model, as its 40PS makes it a great little runner, and won't let it get up to dangerous speeds.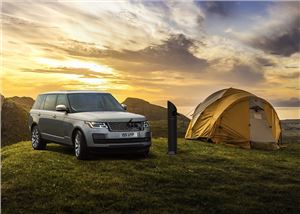 3
UK's most remote EV charging point
Land Rover has installed the UK's most remote electric vehicle charging point on the Isle of Sky. Ideally situated for drivers that might need a mid-adventure top-up charge, the EV point it located around 15 miles from the nearest road and has been designed with plug-in hybrid 4x4 drivers in mind, so they can top up their battery and take in the electrifying view.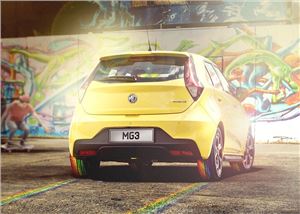 4
Paint the road with road colouring tyres
MG has added road-colouring tyres to the MG3. The tyres are coated with a water-soluble dye that covers the road as it drives, before fading off shortly afterwards. Whether on your daily commute, stuck in traffic on the M25, or visiting your mother-in-law for the weekend, MG says its new tyres are guaranteed to add a splash of colour to your day.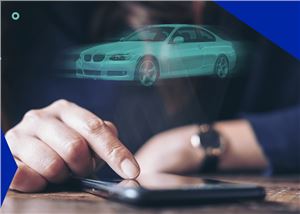 5
Holograms of cars for potential buyers
Car buyers will soon be able to view a vehicle in 3D without ever leaving their living room, thanks to the latest ground-breaking innovation from CitNOW. The automotive video specialist has developed technology that allows purchasers to generate a hologram of a car they are interested in buying via their smartphone.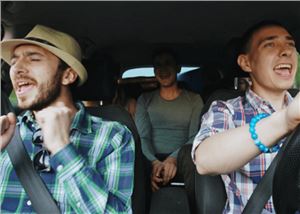 6
Sing for your car
For drivers who love to exercise their vocal chords in the privacy of their car, Europcar is giving customers special discounts when they break into tune. The new 'EuropcarVoice' is being installed in selected vehicles for a limited period. Drivers who put their vocal prowess to the test could win up to 40 per cent off their rental.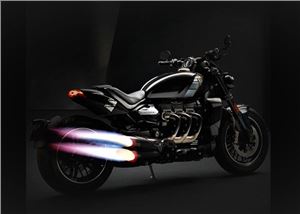 7
Triumph's unveils jet powered motorbike
Triumph Motorcycles has announced the addition of jet engines to its latest bike. The two powerful jet engines, which are fitted in lieu of standard exhausts, are each capable of producing a combined 1000PS during full afterburner and are engaged through the switchgear-operated "Rocket" mode.