Wheeler Dealers back on the box next Monday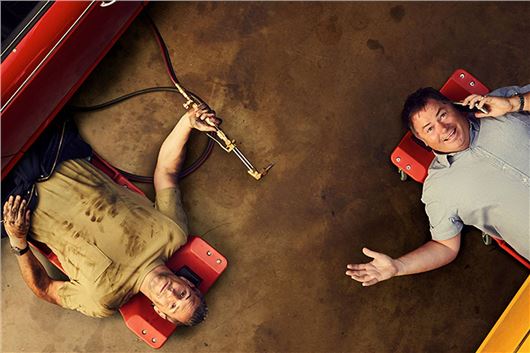 Published 01 January 2019
Mike Brewer and Ant Anstead are back again with a fresh series of Wheeler Dealers, staring on Discovery Channel on Monday 7th January at 9pm.
Despite being based in California, the new series features some popular British classics.
Firstly, a Ford Capri, in this case one we exported to the USA: a 1976 Mercury Capri with the fuel-injected 2.8V6 Cologne engine.
Secondly, a 1991 Lotus Elan M100: the late Isuzu engined front-wheel drive version that set new standards of handling for a front-wheel drive car.
They also find a rare 1995 Volvo 850 T-5R station wagon (remember the Volvo estates in the BTCC?) But this one need some serious work by Ant.
Projects also include:
1991 Toyota MR2 Turbo
2002 Corvette C5 Z06
1991 Alfa Romeo 164L
1983 Volkswagen Rabbit GTI
2004 Dodge Ram SRT-10
The channel numbers for the show are Sky 125,  Virgin 250, BT TV 322 and Amazon Prime.
Comments
Author

Honest John
Latest