Driverless cars will be on British roads by 2021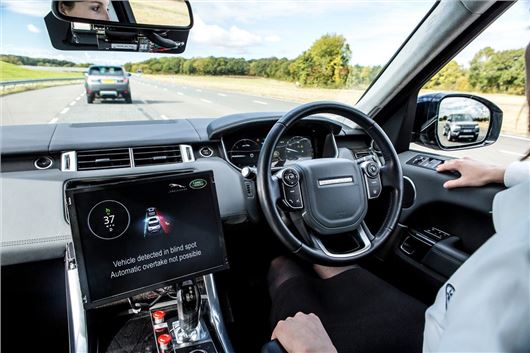 Published 28 November 2017
Driverless cars could be on UK roads within four years as Government investment into autonomy and technology sectors is increased.
Chancellor Philip Hammond has announced intentions to have "fully driverless cars" on the road by 2021. By removing the current legal constraints surrounding how autonomous vehicles can be tested, Hammond hopes the UK will become a global leader in self-driving cars.
Hammond's announcement comes after a number of car manufacturers, like Jaguar Land Rover and Ford, began testing driverless cars on public roads. Although, these trials must still have a human in the driving seat in case of emergencies. The government claims that the driverless car industry will be worth £28 billion to the UK economy by 2035, supporting 27,000 jobs.
>> Autumn Budget: Significant money set aside for electric vehicles
However, an amendment to the Road Traffic Act would be needed, which would allow individual manufacturers to take their cars onto the road without a human operator - but only after the vehicles are proved to be safe.
But many experts argue that we're still a long way off. Aside from possibly increased insurance premiums once driverless cars hit UK roads, there's a number of studies that show completely autonomous cars are far less safe than those manned by a human driver.
Studies at the University of Southampton have been testing people in simulators and on test tracks for years. In simulated emergencies, up to a third of drivers of automated vehicles did not recover the situation, whereas almost all drivers of manual vehicles in the same situation were able to do so. In addition, research showed that drivers of automated vehicles took, on average, six times longer to respond to emergency braking of other vehicles compared to manual drivers. 
Comments
Author

Georgia Petrie
Latest