Four in ten drivers admit to speeding in 20mph zones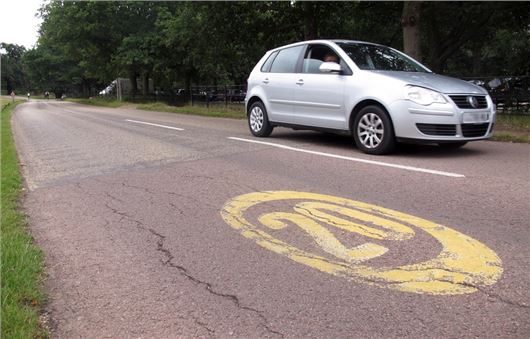 Published 06 September 2016
Drivers are still exceeding 20mph limits in residential and urban areas. Four in ten drivers said they sometimes break the limit by at least 10mph in zones that are designed to keep pedestrians, particularly children and the elderly, safe.
The findings come from a new survey carried out by Brake - the road safety charity - and insurance firm Direct Line.
The statistics make for concerning reading in the week when most children are going back to, or starting school, for the new term.
In 2014 a total of 53 children under the age of 16 were killed and more than 2000 seriously injured on our roads, the majority being on foot or bicycle.
So does exceeding the 20mph limit make that much difference to safety? The answer is a resounding yes. Research shows that if a child runs into the road three car lengths ahead, a driver travelling at 30mph will not be able to stop in time and will still be travelling at 28mph when they hit the child.
But a driver travelling at 20mph should just be able to stop in time, providing they are paying attention, have well-maintained brakes and are driving in dry conditions. 
It's something many drivers are aware of and yet more than a quarter of drivers surveyed say they exceed a 20mph limit at least once a month and over one in five admit to driving much faster than the 20mph speed limit on a weekly basis.
A trial of 20mph limits in Warrington, Cheshire found pedestrian and cyclist casualties dropped by 36% while a study of 75 different 20pmh limit locations in Scotland found casualties dropped by 42%. 
And if you need convincing why 20mph zones are there for a reason, Tommy Kenny was just 10 years old when he was tragically knocked down and killed on a pedestrian crossing on a 30mph road in London.
The little boy was thrown 60ft on impact, leaving him with multiple traumatic injuries so severe that he stood no chance of survival. The police investigator said that the driver was doing between 30-39mph when he hit Tommy. If the limit had been set to 20mph rather than 30mph, Tommy might still be here today.
His aunt sums it up perfectly. "Tommy was a much loved son, brother, grandson, nephew and cousin with the best years of his life ahead of him. Our lives fell apart when he died and he is missed hugely by his whole family. We all need to slow down, and we can all do that today. One can only imagine what pain Tommy's parents, Lynsey and Lloyd, have gone through and will do for the rest of their lives."
Comments
Author

David Ross
Latest