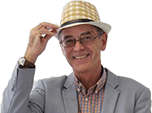 LV= Starts Crash Damage Assessor Training at Thatcham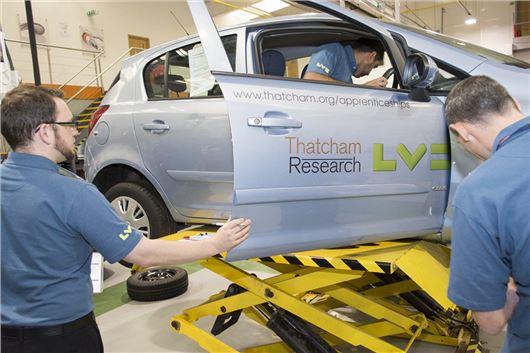 Published 21 August 2014
Car insurer LV has initiated a Vehicle Damage Assessors apprenticeship programme at the Association of British Insurers facility at Thatcham.
Vehicle Damage Assessors generally have gained some notoriety in the minds of the public and of insurers for suspicious writing off of cars that the owners think were repairable at a cost lower than their value.
To remove that suspicion, Insurer LV= is 'growing its own' VDA talent through a unique apprenticeship programme led by academy experts from Thatcham Research.
Thatcham Research runs the only VDA Apprenticeship scheme in the country, in association with the Institute of Automotive Engineer Assessors (IAEA), and if successful the group of five from LV will be the first to graduate under the new scheme with a level three VDA VCQ, as well as associate membership of the IAEA under their belts.
Whilst much of the apprentices' underpinning knowledge is being learnt on the job under the guidance of the engineering team at LV=, the group will visit the Thatcham Academy regularly throughout the three years of the scheme to brush up on the wider technical skills and theory that are integral to this highly challenging role.
"The Vehicle Damage Assessor role is certainly a vital role in the repair process, ensuring a vehicle can be repaired safely at the right time and at the right price to directly influence efficiency and margins", said Dean Lander, Head of Operations at Thatcham,
"LV='s decision to work with Thatcham in delivering a structured learning programme demonstrates that they have recognised the future benefits for their repair network and are prepared to invest in bringing young people into the industry."
The five LV= apprentices were recruited from a variety of backgrounds, although most had some previous experience in the motor trade as repair technicians. They are now based primarily at LV's Bristol office and are gaining direct first-hand experience of the role of the assessor whilst completing the apprenticeship, which is due to finish in August 2016.
In addition to this pioneering VDA apprenticeship scheme that Thatcham are delivering together with LV=, the Automotive Academy also offer alternative apprenticeship routes towards becoming a Vehicle Damage Assessor, one of which has its foundation in M.E.T. (Mechanical Electrical and Trim). One member of Thatcham's own staff is currently taking this unique route to move from a logistics and parts background through to a fully qualified VDA with associate membership of the IAEA.
More at LV=
Comments
Author

Honest John
Latest