Lancashire saw more serious road accidents in 2013 than any other county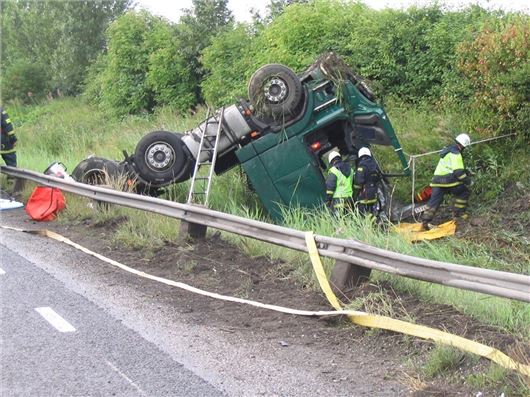 Published 29 July 2014
According to figures from the Institute of Advanced Motorists (IAM)  there were more accidents that caused death or serious injury on Lancashire roads than on roads in any other county during 2013. 642 people were killed or seriously injured in 2013, an increase of 72 over 2012. The most improved county was Nottingham, where there were 345 incidents of deaths or serious injuries on the roads, down 98 from 2012.
Simon Best, chief executive of the Institute of Advanced Motorists, said: "Figures will always vary from year to year but the wide variations do suggest that some councils are much better at putting measures in place that are having a marked difference in reducing the numbers of deaths and serious injuries on their roads.
"As the economy improves spending on road safety must be seen as a priority across the whole of the UK with clear strategies in place to reduce the number of people killed or seriously injured on our roads. Even one death or injured person on our roads is one too many," he added.
Reported KSI casualties by local authority area (2012/2013)
Biggest reductions
| | | | |
| --- | --- | --- | --- |
| Local authority area | 2013 | 2012 | Difference |
| Nottinghamshire | 345 | 443 | -98 |
| Tower Hamlets | 87 | 168 | -81 |
| Chester West and Chester | 136 | 214 | -78 |
| Suffolk | 291 | 362 | -71 |
| Hackney | 83 | 147 | -64 |
| Staffordshire | 165 | 221 | -56 |
| Islington | 71 | 122 | -51 |
| Greenwich | 28 | 73 | -45 |
| Gloucestershire | 213 | 255 | -42 |
| Redbridge | 51 | 93 | -42 |
Biggest increases
| | | | |
| --- | --- | --- | --- |
| Local authority area | 2013 | 2012 | Difference |
| Lancashire | 642 | 570 | 72 |
| Kent | 594 | 524 | 70 |
| Cumbria | 239 | 196 | 43 |
| Norfolk | 392 | 352 | 40 |
| East Sussex | 339 | 305 | 34 |
| Rotherham | 113 | 86 | 27 |
| Wirral | 126 | 99 | 27 |
| Surrey | 599 | 574 | 25 |
| Worcestershire | 186 | 162 | 24 |
| Hampshire | 706 | 684 | 22 |
Comments
Author

John Slavin
Latest