Dr Who star Matt Smith's Corsa up for auction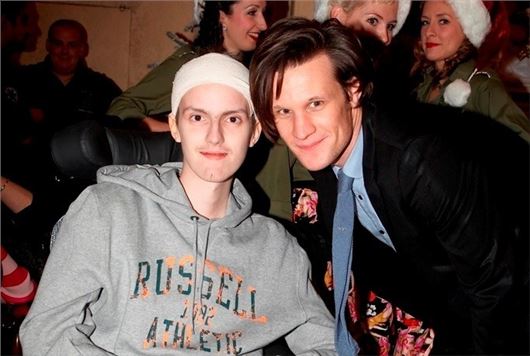 Published 10 July 2013
Dr Who star Matt Smith is selling his Vauxhall Corsa, bought new in 2000 and owned by him ever since. Proceeds from the auction of the X-registered car, which is being sold on internet auction site Ebay, will go to Starlight Children's Foundation – a charity for which Smith is an ambassador.
Matt Smith said: "While I have been travelling the universe in my TARDIS, my much-loved Vauxhall Corsa, aka The Shed, has been parked outside my parents' house.  As my first ever car, it has seen lots of adventures, not to mention a fair few mishaps (hence the dents).  I'll be very sad to see it go but I understand my parents want their driveway back!  I'd love to find a new owner for this great little car, particularly as all the profits will go to Starlight, which is an amazing charity that brightens the lives of seriously and terminally ill children."
While Smith has been travelling around to far flung places, now a TV star, he has asked his sister to look after the car She has kept it running and has driven it regularly. It's not in perfect condition – it's been in a few scrapes and bumps and is without a current MoT – but it's been owned by a Time Lord. That's got to be worth something...
Starlight supports seriously and terminally ill children by lifting their spirits, whether by simple treats, parties and pantomimes or by delivering 'wishes' - opportunities to visit special places and meet special people. If you'd like to donate to Starlight and you're not in the market for a small silver Vauxhall you can do so online at starlight.org.uk. 
Comments
Author

John Slavin
Latest