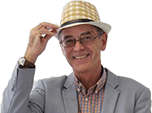 Big Surprises in UK's Most Accurate Car Reliability Survey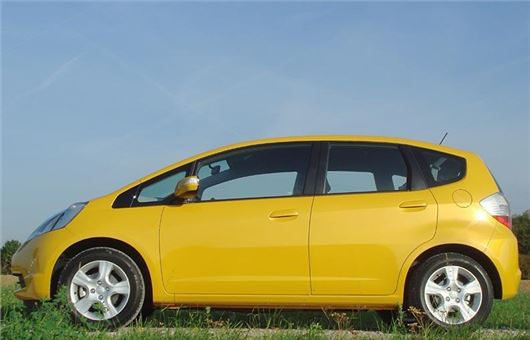 Published 26 July 2013
Warranty Direct's Reliability Survey is based on its own warranty claims costs for cars outside manufacturer warranties. So that makes it the only totally reliable data for cars more than 3 years old.
The data is skewed slightly because some manufacturers such as Hyundai, KIA, Toyota and Chevrolet offer manufacturer marranties longer than 3 years, so their cars do not feature in Warranty Direct statistics until they are more than 5 or more than 7 years old.
It is also affected by manufacturer willingness to provider 'goodwill' when cars are out of warranty. Honda and Toyota are notably generous in this respect.
For cars with 3 year manuafacturer warranties that begin cover with Warranty Direct at a younger age, the clear winners are Honda, Suzuki, Subaru and Lexus.
For cars with 5 year manufacturer warranties that come into the fold at 5 years old the winners are Hyundai, Toyota and Chevrolet.
Others in the top ten are Mitsubishi, Ford and Mazda.
it's no shame for KIA to come in 18th place because its cars cannot become warranted by Warranty Direct until they are at least 7 years old.
At 13th, Skoda is VAG's highest placed car, followed by SEAT at 19th place, Volkswagen at 21st place and Audi at 31st place.
(Remember the reliability Index is based both on the frequency and the cost of claims.)
BMW comes 26th, Mercedes Benz 30th.
And at the bottom of the list largely due to the cost of claims are Porsche. LandRover and Bentley.
Reliability rating of all manufacturers
| | | | | |
| --- | --- | --- | --- | --- |
| Position | Make | Ave Mileage | RI | Average cost |
| 1 | Honda | 43,916 | 39 | £356.46 |
| 2 | Suzuki | 36,094 | 46 | £258.03 |
| 3= | Hyundai | 48,162 | 63 | £252.95 |
| 3= | Subaru | 50,803 | 63 | £300.40 |
| 5 | Toyota | 44,231 | 70 | £392.40 |
| 6 | Lexus | 47,610 | 81 | £432.47 |
| 7 | Chevrolet | 33,590 | 88 | £259.20 |
| 8 | Mitsubishi | 46,543 | 89 | £422.56 |
| 9= | Ford | 47,298 | 94 | £296.49 |
| 9= | Mazda | 42,831 | 94 | £441.33 |
| 11 | Nissan | 44,702 | 96 | £369.80 |
| 12 | Fiat | 39,141 | 97 | £272.67 |
| 13= | Citroën | 43,954 | 101 | £308.64 |
| 13= | Skoda | 45,134 | 101 | £319.29 |
| 15 | Peugeot | 44,730 | 105 | £285.96 |
| 16 | Daewoo | 34,847 | 117 | £337.40 |
| 17 | Smart | 32,804 | 118 | £300.32 |
| 18 | Kia | 44,134 | 119 | £389.96 |
| 19 | SEAT | 47,256 | 126 | £293.58 |
| 20 | Vauxhall | 47,208 | 127 | £310.24 |
| 21 | Volkswagen | 49,192 | 135 | £336.30 |
| 22 | MINI | 38,094 | 138 | £385.57 |
| 23 | Renault | 44,276 | 142 | £266.32 |
| 24 | Rover | 40,281 | 151 | £379.23 |
| 25 | Saab | 51,370 | 168 | £319.70 |
| 26= | BMW | 51,521 | 173 | £427.32 |
| 26= | Volvo | 54,597 | 173 | £403.85 |
| 28 | MG | 34,301 | 183 | £406.46 |
| 29 | Jaguar | 45,876 | 185 | £436.19 |
| 30 | Mercedes-Benz | 48,961 | 219 | £468.32 |
| 31 | Audi | 52,963 | 230 | £525.49 |
| 32 | Jeep | 47,357 | 232 | £430.02 |
| 33 | Chrysler | 49,367 | 246 | £403.15 |
| 34 | Ssangyong | 43,782 | 247 | £387.78 |
| 35 | Alfa Romeo | 47,095 | 251 | £385.54 |
| 36 | Porsche | 36,654 | 270 | £616.22 |
| 37 | Land Rover | 52,733 | 325 | £437.91 |
| 38 | Bentley | 35,494 | 482 | £560.27 |
More at Warranty Direct 
Comments
Author

Honest John
Latest