DAB radio now standard across Volkswagen range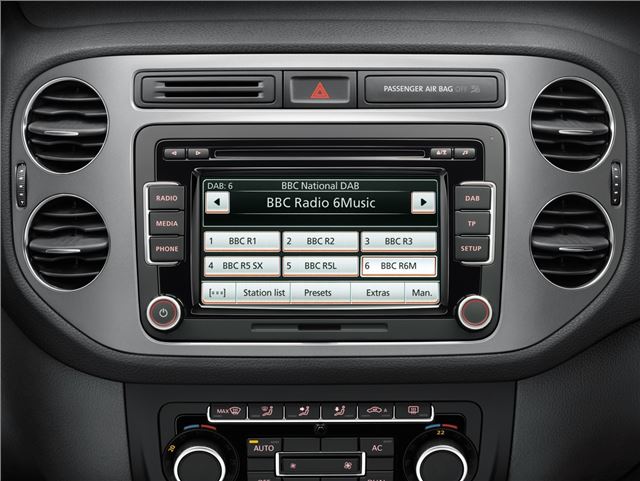 All new Volkswagens excepting the Up will come with DAB radio as standard. DAB will be fitted to all of the cars in the range from the Polo right up to the luxury flagship Phaeton model.
The  upgraded radio will be able to pick up analogue FM and AM signals, too, and will come with a standard AUX-in socket for listening to media players. Additionally, every model from the Polo S upward now comes with at least six speakers.
Some further optional extras are offered, including MDI multi-device interface, which allows users to connect iPods and other USB devices and control them from the car's audio system. Bluetooth, upgraded speakers and an SD card slot are also available.
Finally, buyers of the new Beetle can specify an audio system developed alongside guitar and amplifier manufacturer Fender. 
The upgraded audio will be fitted to models ordered from now on. 
Comments