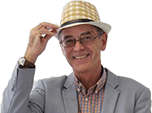 16 Year Old Sarah Moore Awarded British Club Driver of the Year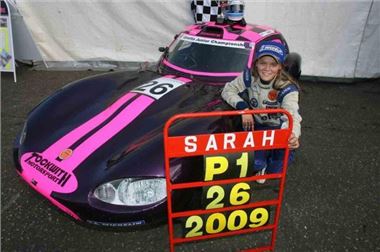 Sixteen-year-old racing driver Sarah Moore was awarded the British Club Driver of the Year award at the Autosport Awards, held at the Grosvenor House Hotel, London, on 6 December 2009.

Formula One Champion Jenson Button, World Rally Championship driver Mikko Hirvonen and British Touring Car Champion Colin Turkington all received accolades at the event.

Earlier this year, Moore secured the 2009 Ginetta Junior Championship title, becoming the first-ever female to win a mixed-sex motor racing championship at national level. The North Yorkshire driver raced to five victories during the Ginetta Junior season, which supported the British Touring Car Championship at tracks across the country, including the Silverstone circuit.

As one of a host of youngsters looking to excel in the sport, Moore will be kicking off the 2010 season on the Autosport Stage at Europe's largest motorsport show,
Autosport International, on 14-17 January. She will visit the Birmingham-based event to reflect on her breakthrough season and her aspirations for the future,
as well as giving advice to other young drivers who want to get into the sport.

Also providing information to aspiring drivers will be the Motor Sports Association's (MSA) Go Motorsport initiative, which will hold a special 'Under 17 Motorsport' exhibit at the show. The Go Motorsport stand will provide information on a range of racing disciplines which enable young drivers to take to the wheel well before they are legally allowed to drive on British roads. Different entry routes to the sport include Ginetta Juniors, SaxMax and Formula Renault UK, as well as karting, junior rallying, autotesting and drag racing.

"I started out racing karts, which you can do from about six or seven years old," said Moore.

"It's really easy to get into, as you can hire karts until you get used to it and before committing to buy one. Having this sort of advice available at Autosport
International will be really helpful to other young people who want to start racing."

Not only will information on the Ginetta Junior Championship which Moore contested in be available, but the car with which she will compete in next year, the new Zetec-powered G40, will be launched at Autosport International.


Twenty years of success for Europe's largest motorsport show will be celebrated at Autosport International in 2010.

Tickets are now on sale for the public show, which is held at the National Exhibition Centre, Birmingham, on 16/17 January. Adult tickets start at £29 per day, with children's tickets costing from £19. To book, please visit www.autosport-show.com, or call 0844 579 3188.
Comments