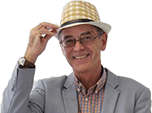 DVLA To Stop Giving Driver Details To Cowboy Parking Enforcement Gangs

Plans for a tough new restriction on the release of vehicle keeper information were set out today by the Driver and Vehicle Licensing Agency (DVLA).
Under the proposals any car parking company requesting information from the vehicle record in order to issue a parking charge notice will be required to be a member of a DVLA Accredited Trade Association (ATA), and abide by that ATA's Code of Practice.
Noel Shanahan, DVLA Chief Executive said:
" We have a range of measures in place to protect people's information, including regular checks on those who request information and specific evidence requirements where information is requested to enforce parking restrictions.
"This new requirement will add to these robust procedures by ensuring that all parking companies requesting vehicle information are members of an Accredited Trade Association, complying with its code of conduct."
Parking companies are already required to be a member of an ATA to have approved access via an electronic link to the vehicle record but the intention is to extend this requirement to those parking companies making manual, paper-based requests.
Compliance with the Code of Practice is strictly monitored by the ATA, and this, in addition to stringent checks the DVLA currently performs, would further enhance the protection of information held on DVLA's vehicle record.
The proposal is set out in a consultation, which will run from today to 29 May 2009.
The move comes two weeks after the Home Office announced that it will consult on how best to regulate the wheel clamping industry. That consultation will look at proposals for introducing compulsory licensing to tackle the limited number of rogue wheel clamping companies.
1. Regulation 27 of the Road Vehicles (Registration and Licensing) Regulations provides for the release of information from DVLA's vehicle records to those who can show 'reasonable cause' for requiring it. Regulations do not allow a profit to be made, and the fees charged by DVLA in relation to the release of information from its vehicle records is administered to cover the cost of providing the information.
2. This new requirement would be in addition to the new measures announced in 2006 by the then Minister for Transport, following a review of the release of information. Information on the review and the 14 measures can be found on
the Department for Transport's website at:
www.dft.gov.uk/press/speechesstatements/statements/statdataukvehicle
3. To date, the only ATA for car parking companies is the British Parking Association. Further information can be found on their website:
www.britishparking.co.uk
Comments