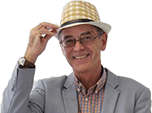 Montagu Motor Museum Golden Anniversary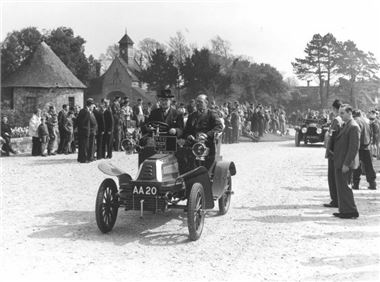 Bank Holiday Monday 4th May, 2009
When Lord Montagu opened his home, Palace House, to visitors in 1952 he placed five cars in the front hall as a tribute to his father, John Montagu, one of the early motoring pioneers. The collection soon started to grow and within a few years, prompted by complaints from the family about the all pervading smell of motor oil in the house, the vehicles were moved to a couple of wooden sheds in the grounds.
Within another couple of years the collection had grown even further, requiring more prestigious and spacious accommodation. A new building was constructed to house the vehicles and a grand opening ceremony was held for what was, by that time, known as the Montagu Motor Museum. The naming ceremony was performed by Lord Brabazon of Tara with many luminaries from the world of motorsport present, including Stirling Moss, Tony Brooks, Raymond Mays, George Eyston and Graham Walker. Hundreds of people lined the streets to watch as a Cavalcade of Motoring processed down Beaulieu village High Street and into the attraction for the Museum's opening.
This year sees the 50th anniversary of that opening in 1959 and, in celebration, all car clubs are invited to display a representative car, 1959 or earlier if appropriate, at the Beaulieu attraction on Monday, 4th May. In addition to the presence of club cars, there will be a Cavalcade of Motoring from the current National Motor Museum collection in the main Arena, featuring several of the vehicles that were also on display in the Montagu Motor Museum. During the day there will be an opportunity to visit the Motor Museum, Palace House and all the Beaulieu attractions at leisure.
Beaulieu is extending free entry to the representative club car, plus driver and one passenger. Pre-booking is essential and can be done by telephoning 01590 614641 or by email to:
olesja.kosik@beaulieu.co.uk
with vehicle and contact details. All representative cars will receive a souvenir of the day.
For any additional car club members who would like to join the celebration in their club cars, Beaulieu is offering a special ticket price of £10 adult and £5 child, to be pre-booked by 27th April. This can be done by telephone, 01590 612888, or online at
www.beaulieu.co.uk/tickets
Comments