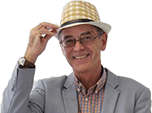 High Depreciation Lures Used Buyers Back to the Market

BIG RISE IN USED CAR DEPRECIATION ATTRACTS CONSUMERS INTO SHOWROOMS
Dealers across the UK are reporting a marked uplift in demand for used cars, with growing numbers of consumers tempted into showrooms by prices described by EurotaxGlass's as having reached "historically low levels".
New analysis by EurotaxGlass's indicates that compact MPVs (such as Citroen Picasso and Renault Mégane Scenic) have fared worst from the recent rapid rise in rates of depreciation. Trade values of three-year-old, petrol-powered variants are down by an additional 31 per cent, or £1,600, compared to identical cars of the same age at the start of 2007.
Cars in the lower-medium segment (Ford Focus, Vauxhall Astra, for example) have also suffered, with values of petrol versions down an additional 29 per cent over the past two years. "Dealers were paying in the region of £6,675 for a three-year-old lower-medium petrol model in early 2007," explains Adrian Rushmore, Managing Editor at EurotaxGlass's. "By the start of this year the typical price for an identical car of the same age was only £4,750, representing an additional fall in value of £1,925."
The publisher of Glass's Guide also noted pronounced falls in the value of upper-medium cars (such as Vauxhall Vectra and Peugeot 407), where average losses on petrol models amount to an additional 29 per cent since the first quarter of 2007.
By contrast, the city car segment has held steady, with trade values remaining unchanged since the start of 2007. Superminis have also performed better than other segments, reducing by just 9 per cent over the period.
In terms of cash lost through depreciation, the greatest falls have been in the luxury saloon segment (which includes the Jaguar XJ and the BMW 7 Series). Even the more popular diesel-engined variants have seen significant increases in rates of depreciation, equivalent to an additional £7,175 off trade values compared to the start of 2007.
"The good news for consumers is that the falls in trade values are being translated into lower asking prices on the forecourt, and there have been clear signs over recent weeks that retail demand has improved as a result," adds Rushmore. "Values are now at historically low levels, and dealers across the UK are hoping that this will continue to provide much needed stimulus to sales over the coming months."
Comparison of trade values for three-year-old cars with 36,000 miles: Q1 2007 vs. Q1 2009
Sector / Average trade price (Q1 2007) / Average trade price (Q1 2009) / Additional loss in value (£) / Additional loss in value (%)
Small & city cars (e.g. Ford Ka) - Petrol / £3,200 / £3,200 / £0 / 0%
Supermini (e.g. Vauxhall Corsa) - Petrol / £4,300 / £3,925 / £375 / 9%
Lower medium (e.g. Ford Focus) / Petrol £6,675, Diesel £6,975 / Petrol £4,750, Diesel £5,550 / Petrol £1,925, Diesel £1,425 / Petrol 29%, Diesel 20%
Compact MPV (e.g. Renault Scenic) / Petrol £6,025, Diesel £7,475 / Petrol £4,150, Diesel £5,875 / Petrol £1,875, Diesel £1,600 / Petrol 31%, Diesel 21%
Upper medium (e.g. Honda Accord) / Petrol £6,225, Diesel £6,825 / Petrol £4,450, Diesel £5,475 / Petrol £1,775, Diesel £1,350 / Petrol 29%, Diesel 20%
Premium upper medium (e.g. BMW 3 Series) / Petrol £10,725, Diesel £11,675 / Petrol £8,925, Diesel £9,550 / Petrol £1,800, Diesel £2,125 / Petrol 17%, Diesel 18%
Luxury saloons (e.g. Audi A8) - Diesel / £24,700 / £17,525 / £7,175 / 29%
Premium 4x4 (e.g. Land Rover Discovery) - Diesel / £23,050 / £19,425 / £3,625 / 16%
More at
www.glass.co.uk
Comments