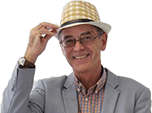 'Many ways' for car insurance customers to save
Despite speculation from MoneyExpert that the cost of an average
car insurance
premium could rise by up to ten per cent by the end of the year, an expert has asserted that there are a number of ways in which drivers can save.
Younger motorists may find that they can cut costs by opting to drive on their parents' car insurance policy, stated Peter Gerrard, head of car insurance at moneysupermarket.com.
Price comparison sites may also be a useful tool for drivers looking to ensure that they are getting the best insurance deal, he added.
Cashback schemes are another way to make a potential saving on car insurance costs, he said, explaining that as the car insurance market is becoming increasingly competitive, there are a number of good deals available for those who are willing to shop around.
Figures published by MoneyExpert have shown that around six million people have chosen to change their car insurance provider during the past half year in an effort to save money.
If you want to know how to find the best deal for your car insurance, finance or warranty click here
Comments