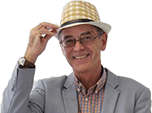 POTHOLES COST BRITISH MOTORISTS £100,000,000 A YEAR

A survey by Kwik Fit (that replaces a lot of the damage) has concluded that 1.1 million motorists damage tyres and wheels after hitting potholes each year.
It was already known that councils spend £60,000,000 a year compensating motorists for pothold damage, yet only £35,000,000 repairing potholes.
If potholes are not repaired immediately water ingress and frost in the winter damages a far greater area of the sub-structure of the road.
Petition to get potholes filled promptly (started by the mother of a boy killed by one)
petitions.pm.gov.uk/man-potholes/
Kwik Fit tells us:-
Demand for alloy wheels and traffic explosion make motorists more susceptible to potholes
Research from Kwik-Fit has calculated that Britain's Pothole Toll is as much as a £100 1 million. That's the annual amount that more than 1.1 million British motorists spend repairing or replacing pothole damaged tyres and wheels. And at an average cost of £95 each time, motorists spend almost twice as much to repair pothole damage than it actually costs to repair the average pothole, which is currently £56 2.
Kwik-Fit believes that much of this expense is down to the increased number of alloy wheels fitted to cars, which are softer than steel and less resilient to impacts. Furthermore many alloy wheels come in larger sizes and sport low profile tyres - decreasing the amount of tyre and air available for protecting the car from bumps in the road.
At the same time Britain's roads are under increasing strain. Indeed latest figures show that between 1999-2005 3 UK traffic volumes increased by around 10%, making ongoing road maintenance an increasingly difficult task.
David White, customer services director at Kwik-Fit, commented: "Over the past few years we've seen a steady increase in pothole damaged tyres and wheels. While we can often repair or replace a tyre, excessive wheel damage can't always be balanced out – so motorists have the expense of replacing the whole wheel."
Motorists in the Midlands suffered most pothole damage, with almost one-in-four (23%) suffering in the past five years, at a cost of £29 million per year in repairs. Drivers in the Wales and West region suffered least with only 14% experiencing pothole damage. Scottish motorists paid out least in pothole repairs at a rate of £6 million per year.
Kwik-Fit also advises motorists to monitor their tyres for at least seven days after hitting a pothole. Its research found that 40% of pothole damaged tyres develop a slow puncture that isn't detectable at the time of the incident. Motorists should be aware of other hidden dangers too, such as the tyre bulging over the edge of the wheel rim, leaving it more susceptible to a blow out.
David White, commented: "Hitting potholes can cause numerous problems, from blow outs, slow punctures and bent wheel rims - through to damaged shock absorbers. Hitting a large pothole is the equivalent of your tyre striking a small kerb at speed, so the damage can be considerable. Motorists that are unsure of the condition of their wheels can always seek expert advice, for free, from their local Kwik-Fit centre."
Table one: Annual cost of pothole damage by region
Rank
Region
Cost
1
Midlands
£37 million
2
South East
£29 million
3
North England
£19 million
4
Wales & South West
£10 million
5
Scotland
£6 million
Table two: Motorists experiencing pothole damage in past five years per region
Rank
Region
Percentage
1
Midlands
23%
2
South East
16%
3
Scotland
16%
4
North England
15%
5
Wales & South West
14%
1) Research amongst 1000+ adults April 20 th-22 nd 2007. 2) Report from the Asphalt Industry Alliance (AIA) March 2007. 3)Transport Statistics for Great Britain: 2006 edition (DfT)
Comments